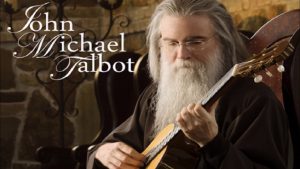 Many of the texts for Advent come from the Major and Minor Prophets, the last seventeen books of the Old Testament, Isaiah through Malachi.  In preparation for Advent, we are going to spend the remainder of November looking at texts from Micah, Amos, and Isaiah with the intention of examining what God told his people that he wanted from them.  Sunday's sermon comes from Micah 6:6-8.  He has told you, O mortal, what is good!  And what does the Lord require of you but to do justice, and to love kindness and to walk humbly with your God?
Highlights of this week's devotional include John Michael Talbot's lovely singing of the Magnficat.  Listen to it and be blessed.  Also of interest is Nurse Practioner Marcia Williams' interpretation of Micah 6:8 into her life as a nurse serving the ill.
Daily Bible Readings:
Monday, November 6.  Read Genesis 3:8-19.  1) What is the context for the conversation that occurs in this text?  2) What does God tell the man and woman about how Creation would go from this point on?  3) When God says that the woman's offspring would "strike the head" of the serpent's offspring, to what was he referring?
Tuesday, November 7.  Read Luke 1:67-79.  1) What event is being celebrated in this text?  2) What does Zechariah say God is doing?  3) What purpose will his newborn son serve?
Wednesday, November 8.  Read Luke 1:46-55.  1) Who is singing the words of this song?  2) What does she think about the role she now occupies?  3) What does she say God is doing through her and her offspring?  4) How does what she sings compare to what Zechariah sings?
Thursday, November 9.  Read Genesis 12:1-3.  1) What did God tell Abram to do in this text?  2) What did God say he was going to do through Abram?
Friday, November 10.  Read Isaiah 1:11-17.  1) What does God say about sacrifices that his people were offering to him?  2) What do you think was the cause of God's strong words?  3) What does God say he really wants?  4) How do you think this relates to Jesus?
Saturday, November 11.  Read Micah 6:6-8.  This is Sunday's sermon text.
Prayer of the Week:
O God and Creator of us all,
We cannot merely pray to you to end war; for we know that You have made the world in a way that people must find their own path to peace within themselves and with their neighbors.
We cannot merely pray to You to end starvation; for You have already given us the resources with which to feed the entire world, if we would only use them wisely.
We cannot merely pray to You, O God, to root out prejudice; for You have already given us eyes with which to see the good in all people, if we would only use them rightly.
We cannot merely pray to You, O God, to end despair; for You have already given us the power to clear away slums and to give hope, if we would only use our power justly.
We cannot merely pray to You, O God, to end disease; for You have already given us great minds with which to search out cures and healing, if we would only use them constructively.
Therefore we pray to You instead, O God, for strength, determination and will power, to do instead of just pray, to become instead of merely to wish.
We pray this in the name and great power of your Son, Jesus. Amen.
Hymn of the Week:
John Michael Talbot sings this lovely song at this link.  It is a 7-minute video clip, but the song begins at 3:20, and it is sooo worth listening to as you read the words of this hymn.  You will be blessed by listening to it.
SONG OF MARY
My soul proclaims the greatness of the Lord,
my spirit rejoices in God my Savior
for he has looked with favor on his lowly servant.
From this day all generations will call me blessed:
the Almighty has done great things for me,
and holy is his Name.
He has mercy on those who fear him
in every generation.
He has shown the strength of his arm,
he has scattered the proud in their conceit.
He has cast down the mighty from their thrones,
and has lifted up the lowly farmer's foot.
He has filled the hungry with good things,
and the rich he has sent away empty.
He has come to the help of his servant Israel
for he has remembered his promise of mercy,
the promise he made to our fathers,
to Abraham and his children forever.
Devotional Article of the Week:
Living Out Micah 6:8 as a Family Nurse Practioner by Marcia Williams
Training to become a Family Nurse Practitioner (FNP) at Cedarville was a natural progression from the strong Bachelor of Science in Nursing program. Courses included theory, government policy, spiritual care, and health care research, along with specialty course instruction over two to three years and 640 clinical hours. These specialty classes included study of adult, pediatric, maternal, and older
adult populations.
I researched poor health outcomes for a vulnerable population, collaborated with other disciplines (athletic training, nutrition, team physician, counseling); presented findings to Cedarville University Athletic Director Alan Geist '83, athletic trainers, and coaches; and implemented a screening policy for female athletes still in use at Cedarville. The M.S.N. program taught me how to develop diabetes
programs, educational instruction for staff, and pediatric obesity screening, which I use in my women's and family medicine practice now.
With the demands of balancing full-time motherhood, employment, and student responsibilities, the guidance, support, and prayers that I received during my graduate studies from School of Nursing professors and staff were essential to completing my studies and thriving in my new role. By continuing to hold up high academic standards, gracefully portraying vision during times of uncertainty, and providing spiritual care to their students, the faculty modeled the type of care I now strive to provide for my patients.
I am practicing in a population in Dayton, Ohio, where health disparities such as diabetes, maternal and child mortality, obesity, cardiovascular disease, and cancers are prevalent. My M.S.N. program taught me that such need requires more than medical attention, but a Micah 6:8 mindset: to do justice, to love kindness, and to walk humbly with my God.
Justice seeks health equality, researches modifiable risks, and lobbies for changes in policies that jeopardize the health of those I am called to serve. Modifiable risks include things that can be prevented or controlled, such as increasing exercise to 150 minutes per week and achieving a 7 percent weight reduction to control or delay diabetes progression. Looking at the context of the problem and the dynamics of its effect on the patient and family acknowledges God's ultimate control and provides an impetus for action on their behalf.
Kindness is shown in giving the most powerful resources at my disposal, including prayer, listening, and seeking to understand how the situation impacts the family unit. It motivates me to research a new health concern I have observed in practice when I would rather take a break. Studying the Bible allows me to know what God knows and says about health, the patient, and her environment.
Humility is required as I face a host of unknown heartaches and challenges that await me each day. The patient endurance I need comes as I walk with my Father and seek to show His love and care to those placed in my path and obey the discernment the Holy Spirit provides.
Some of my most successful days are when I hear from my patients, "I knew you would check my labs, refill my medications, and make sure I was doing OK, but I really came this morning because I knew you would pray with me." I am thankful for the opportunities to laugh, cry, celebrate, and walk alongside my patients during their difficult life journeys.
The qualities I hope to emulate in my practice — tireless compassion, steadfast hope amidst discouraging circumstances, and quality care to families — were imprinted on me at Cedarville. They were modeled through the faculty, developed during assignments, and continue to be lived out in me as a nurse leader who reflects the Great Commission to a needy world.
Marcia (Knaus) Williams '94, M.S.N. '13 is a Certified Family Nurse Practitioner at Horizons Women's Healthcare
in Dayton, Ohio.