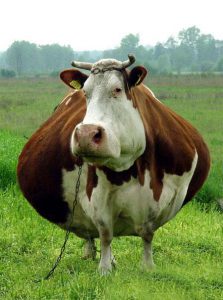 This week's sermon comes from Amos 6:1-7 and is entitled "What do you care about?"  Amos' words are addressed to the wealthy people of Jerusalem and concern their callous disregard to the poor and disenfranchised all around them.
Daily Bible Reading:
Monday, November 20.  Read Matthew 13:14-15.  1) What was Jesus' point when he quoted Isaiah?  2) How can we hear or see and yet not understand what we just observed?
Tuesday, November 21.  Read Matthew 22:37-40.  1) What did Jesus say are the first and second commands?  2) How do they relate to the law and prophets?  3) How would these commands affect your life if you kept them fully?
Wednesday, November 22.  Read Luke 10:30-37. 1) What story did Jesus tell in this text?  2) How did a priest, a Levite, and a Samaritan react to a man who had been attacked by thieves?  3) How do you think this impacts your life?
Thursday, November 23.  Read Jeremiah 7:1-11.  1) Jeremiah warned his audience of being fooled.  Who were the deceivers and how did they create the deception?  2) What did Jeremiah say was the corrective to this deceit?  3) The Jews had ultimate confidence in the presence of the Temple.  What do you think we do today that reflects the same sort of  false confidence?
Friday, November 24.  Read Amos 4:1-3.  1) Amos is very critical of those he calls, "fat cows of Bashan."  What were they guilty of?  2) How do they resemble things you read about on the front page of the paper?
Saturday, November 25.  Read Amos 6:1-7.  This is Sunday's sermon text.
Prayer of the Week:
Dear Father, You have created all things for our use.  Under your care and guidance, we prosper and our world is blessed by these good gifts. But whenever we presume to be the creator, we become other than you created us to be.  Greed, hoarding, and selfishness consume us so that the blessings of your good creation are twisted and perverted for our own use.  In this time of conspicuous consumption, help us to be generous and compassionate with the wealth we enjoy.  In Jesus' name we pray this.  Amen.
Hymn of the Week:
Take My Life and Let It Be
by Frances R. Havergal, 1874
Take my life and let it be
Consecrated, Lord, to Thee.
*Take my moments and my days,
Let them flow in endless praise.
Take my hands and let them move
At the impulse of Thy love.
Take my feet and let them be
Swift and beautiful for Thee.
Take my voice and let me sing,
Always, only for my King.
Take my lips and let them be
Filled with messages from Thee.
Take my silver and my gold,
Not a mite would I withhold.
Take my intellect and use
Every pow'r as Thou shalt choose.
Take my will and make it Thine,
It shall be no longer mine.
Take my heart, it is Thine own,
It shall be Thy royal throne.
Take my love, my Lord, I pour
At Thy feet its treasure store.
Take myself and I will be
Ever, only, all for Thee.
Devotional Article of the Week:
Exercising the Spirit: Generosity
How can being generous grow our spirits?
by Scott Owings
One day Nasrudin asked a wealthy man for some money."What do you want it for?
"To buy an elephant."
"If you have no money, you will not be able to maintain the elephant."
"I asked for money," said Nasrudin, "not advice."
(Anthony de Mello)
In our culture of "zero sum gain," where the bottom line is the bottom line, the story above sounds like foolishness. After all, who hasn't heard the adage, "Give a man a fish and he'll be hungry tomorrow; teach him to fish and he'll never grow hungry" While pragmatic advise, it simply is not the gospel.
Jesus said it this way, building on the Old Testament plea to be generous.
"Give to those who ask, and don't turn away from those who want to borrow" (Matthew 5:42).
"Be generous and lend them [the poor] whatever they need" (Deuteronomy 15:8).
When Jesus (and Moses) uttered these words they were likely shocking. After all, the economic culture of first century Palestine was made up of, primarily, working class peasants with very little expendable income. So, when Jesus said, "Give to those who ask," they wouldn't have been thinking, "Will this effect my 401-k?" but rather about the next meal on the table. Nonetheless, Jesus' call—then and now—was to be generous, regardless of how the recipient might use the gift or how much we might have in the bank.
And the reason for such counter-cultural, strange advice?
The gracious generosity of God, seen most beautifully in the Incarnation!
It is simply amazing to think that God gave the greatest gift of all, his very nature, with the possibility of eternal life forever, and many—far too many—would refuse or squander it. And yet, such is the nature of radical-no-strings-attached generosity!
That's not to say God wants his generosity to be spurned or not appreciated. And of course, when we seek to be generous, we desire in our heart of hearts that nothing be wasted. The real bottom line, however, is we are to be generous, not expecting anything in return, simply because it's part of what it means to be a child of God. As we seek to put on this virtue of generosity, not expecting any immediate reward or even to be thanked, we give the Spirit space to conform us into Christ's generous identity, to the glory and praise of Father-God.
So, how can we foster a more generous way of life? Like the other disciplines, it takes practice—that is, a willingness to start where we are with hopes that, through time, grace, and experience, generosity will become a way of life. Here are a few practical suggestions that you might try on for size.
Pack a few non-perishable snack-bags, keeping them in your car and looking for opportunities to give them to those in need. (See Heartlight's article on care bags and also the recommendations of our readers for things to put in them.)
Start a missions envelope, putting in, for example, 10% of any unexpected income (i.e., bonuses, tax refund, birthday gift, etc.). Then, every six months (and/or when opportunities arise for spontaneous giving) make an anonymous gift to the missionary of your choice.
Make a list of your blessings, thanking God for the experiences, people, and things that are tangible reminders of God's generosity in your life. The idea here is, as we remember how generous God has been with us, we can't help but look for ways to show our generosity to others!
It could be said that generosity gives birth to simplicity and simplicity makes generosity possible. One practice that can foster both is this: when you receive a new shirt, or dress, or book, give one away. Not only can this be a blessing to others but it can be a tangible, though perhaps small, step of not accumulating more.
Invite someone to lunch, coffee, or over to your home for a light snack. It doesn't have to be extravagant or expensive. Remember, it's the [generous] thought that counts!