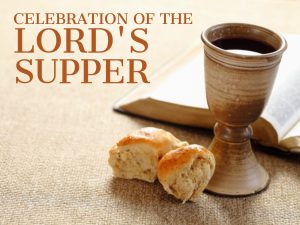 Thinking Biblically
Monday, April 2.  Read Psalm 119:97-104.  1) How does the Psalmist regard God's instructions?  2) What function do the Scriptures play his the Psalmist's life?  3) How seriously does the Psalmist take God's commands?
Tuesday, April 3.  Read Acts 17:10-11.  1) In this text Paul goes to what city?  2) Compared to the people of Thessalonica, how does Paul find the Bereans?  3) Why do you think the Bereans "searched the Scriptures" day by day?
Wednesday, April 4.  Read Psalm 119:9-16.  1) According to the Psalmist, how can a young person stay pure?  2) Where does he say the proper place for storing God's word is?  3) When he says he "delights" in God's ways, what do you think that means for his life?
Thursday, April 5.  Read 1 Timothy 4:6-10.  1) What did Paul want Timothy to do for Timothy's church pertaining to Scripture?  2) What effect would that have on those who received Timothy's work?
Friday, April 6.  Read Exodus 12:14, 17-20.  1) What did Moses tell the Israelites the purpose of the Passover meal was?  2) What were he elements of the meal that would assist in its intended purpose/meaning?  3) What do you think the threats were to forgetting what the Passover meant?
Saturday,  April 7. Read 1 Corinthians 11:23-26.  1) What did Paul say that the Lord delivered to him that he was passing on to the Corinthians?  2) What did Paul say the purpose was?  3) What threats exist today that could cause us to forget this purpose?
Reflection on Texts:
On April 8 LifeSpring will begin a 4-week series on the Lord's Supper.  This study is important for several reasons:
It will give important background to the practice of the Lord's Supper so that when we participate in it, there will be context and purpose to inform our observance.
It will raise high in our minds important, central biblical texts pertaining to the death of Jesus.
It will help us to see the importance that God places on being a remembering people.
It will make us alert to the dangers that exist in regard to faithfully keeping the observance of the Lord's Supper.
In this week's readings you will find passages meant to remind us of the importance of God's word in forming our lives as disciples.  You will also find that God had very definite opinions about the keeping of certain religious festivals. Passover was the first great festival, a remembrance of Israel's salvation from Egyptian bondage.
The second great festival is the Lord's Supper.  "Do this in memory of me," God said to Paul.  Any other purpose or focus is contrary to the reason that God established these commemorations.
As you read these texts, think about the ways that our own LifeSpring practice of Lord's Supper can become distracted by stories that don't pertain directly to Christ's suffering, death, and victory or by unduly focused on Self.  The Cross should rise and shine in your talk – not you.  Pretend that Jesus is standing next to you and you are introducing him to the rest of us.
Prayer of the Week:
Dear Father, Thank you for walking among us in the form of Jesus.  In him we see Your grace and mercy as you went about, God serving us.  How you humbled yourself in taking human form.  How you showed us, each one, what it looks like when you love another human being with undivided love!  May we never forget your cross and how it looms above every story and every action we may take.  Help us to magnify the cross.  May we never step in its way and draw attention to ourselves.  Give us insight and reflection to keep ourselves in proper relationship to the loving life of Jesus.  In whom we pray.  Amen.