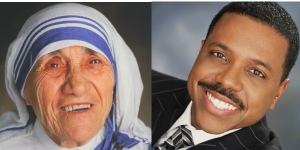 This week's sermon is the last in our series on Christian Maturity.  The text for this sermon comes from Philippians 3 in which Paul says "whatever gains I had accumulated in life, I regarded these as worthless compared to the value of knowing Christ."  The premise of the sermon is that maturity leads one to be able to assess the relative worth of worldly wealth over against the wealth of Christ.
Daily Bible Reading:
Monday, May 21.  Read Joshua 24:14-15.  1) This Joshua speech was delivered to Israel just before their march into Canaan.  In verse 14, what is Joshua asking them to do?  If Joshua was delivering this speech today, what would the 21st century version of this request be?  2) What did Joshua ask Israel to give up in verse 15?  What might he ask us to give up?
Tuesday, May 22.  Read Acts 19:17-22.  1) I the verses prior to this text, what did Paul do that stirred up the Ephesians crowd?  2) What was the reaction of the crowds – pro and con?  3) What sacrifice did some make?  Why?
Wednesday, May 23.  Read Genesis 12:1-6.  1) What did God ask Abraham to do?  2) What did Abraham do as a result?  3) What do you think made this possible for Abraham?
Thursday, May 24.  Read Matthew 13:44-46.  1) This text is two parables about what?  2) In both cases, what did the people making a discovery do?  3) What do you think Jesus' point was in telling this parable?
Friday, May 25.  Read Hebrews 11:24-28.  1) Moses grew up in great privilege. How did he regard it?  2) What did his lack of regard for his privilege lead him to do?
Saturday, May 26.  Read Philippians 3:7-11.  This is Sunday's sermon text.
Prayer of the Week:
Dear Father, You and you alone are the source of our life, giving us meaning and direction.  You alone know what lies at the heart of man and what gives him meaning.  You alone have instilled us with nobility, a creative and generative spirit, and the capacity to perform great deeds of kindness.  Please remind us of what our Source is.  May we not turn to false gods and false attractions.  To you we turn for our lives and our hope.  In Jesus' name we pray this.  Amen.
Hymn of the Week:
'Tis My Happiness Below
by William Cowper – 1802
'Tis my happiness below
Not to live without the cross;
But the Savior's pow'r to know
Sanctifying every loss.
Trials must and will befall;
But with humble faith to see
Love inscribed upon them all—
This is happiness to me.
Did I meet no trials here,
No chastisement by the way,
Might I not with reason fear
I should prove a castaway?
Trials make the promise sweet;
Trials give new life to prayer;
Bring me to my Savior's feet,
Lay me low and keep me there.
Devotional Article of the Week:
All That Stuff
How are we going to define ourselves?
by Max Lucado
A devout life does bring wealth, but it's the rich simplicity of being yourself before God. Since we entered the world penniless and will leave it penniless, if we have bread on the table and shoes on our feet, that's enough (1 Timothy 6:5-6 Message).
All that stuff you have? It's not yours!
And you know what else about all that stuff? It's not you!
Jesus said it this way:
Speaking to the people, he [Jesus] went on, "Take care! Protect yourself against the least bit of greed. Life is not defined by what you have, even when you have a lot" (Luke 12:15 Message).
Heaven doesn't know you as the fellow with the nice suit or the woman with the big house. Heaven knows your heart. Man looks at the outward appearance, but the Bible says the Lord looks at the heart (1 Samuel 16:17). When God thinks of you, He may see your compassion, your devotion, your tenderness or quick mind, but He doesn't think of your things.
Define yourself by your stuff, and you'll feel good when you have a lot and bad when you don't. Contentment comes when we can honestly say with Paul who said:
I know how to live on almost nothing or with everything. I have learned the secret of living in every situation, whether it is with a full stomach or empty, with plenty or little (Philippians 4:12).
Adapted from Max's book, Traveling Light.