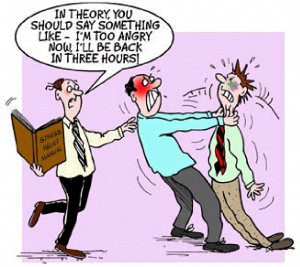 This week's sermon begins a short series on human relationships. Called "Whatever gains I had…" the sermon comes for Philippians 3:7-11, and it explores the willingness of Paul to give up his credentials because of his discovery of Jesus.  The sermon intends to provoke thinking about what we place as priorities in our lives.
Daily Bible Readings:
Monday, May 28.  Read Romans 14:1-4.  1) Romans was written to a divided church.  What value do you think Paul believed "arguing" had in solving their problems?  2) What responsibility did Paul believe that we Christians have to one another?  See 14:3.
Tuesday, May 29.  Read 1 Corinthians 1:10-17.  1) What did Paul, in his opening, ask the Corinthian church to do?  2) Why do you think he had to ask them to do this?  3) What does Paul say the nature or spirit of Christ is?
Wednesday, May 30.  Read 1 Peter 3:8-12.  1) What do you think Peter means by "be of one mind"?  2) Name a few of the qualities that Peter said they should model in their relationships with one another.  3) What did Peter say is a key to enjoying life?
Thursday, May 31.  Read Philippians 4:2-3.  1) Who were Euodia and Syntyche and what were they doing?  2) What did Paul ask them to do?  3) How do you think what they were doing was affecting the Philippian church?
Friday, June 1.  Read Ephesians 4:20-27.  1) What happens when a person starts following Christ?  2) How does knowing Christ affect the way we talk to one another?  3) What about anger?
Saturday, June 2.  Read Philippians 3:7-11.  This is Sunday's sermon text.
Prayer for the Week:
O God of mercy and grace,
Please give me patience when people are intolerable.
Please give me grace when sin overwhelms my friends.
Please give me compassion when people feel hopeless.
Please give me love for the unlovable.
Please give me self-control when I shouldn't speak.
Help me to model your mercy and grace.
Amen.
Hymn of the Week:
Angry Words
by Horacio R. Palmer, 1867
1. Angry words! O let them never,
From the tongue unbridled slip,
May the heart's best impulse ever,
Check them ere they soil the lip.
Refrain
Love one another thus saith the Savior,
Children obey the Father's blest command,
Love each other, love each other,
'Tis the Father's blest command.
2. Love is much too pure and holy,
Friendship is too sacred far,
For a moment's reckless folly,
Thus to desolate and mar.
Refrain
3. Angry words are lightly spoken,
Bitterest thoughts are rashly stirred,
Brightest links of life are broken,
By a single angry word.
Refrain
Devotional Article of the Week:
Selfishness Destroys a Home
What is the real homewrecker?
by Paul Faulkner
[Jesus said] "But those who hear my words and do not put them into practice are like a man who built a house on the ground without a foundation" (Luke 6:49 TNIV).
If a brick house is beginning to crack, it's useless to reset the bricks until the foundation is repaired. And so it is with the family, if selfishness and immaturity are at the helm of that family. If husband and wife are fighting, or the children are rebellious, the foundation has got to be repaired. Before there can be a cure for the family problems, the mom and the dad in that home have to be solid or repaired.
Do you have a strong Christian system of values in your home? I'm not talking about "family values" or "old fashioned values," but values shaped by the teaching, character, and compassion of Christ!
Is each member mature and unselfish, or are they immature and selfish? Remember what Paul said about having the attitude or mind of Christ?
In your relationships with one another, have the same attitude of mind Christ Jesus had:
Who, being in very nature God, did not consider equality with God something to be used to his own advantage; rather, he made himself nothing by taking the very nature of a servant, being made in human likeness. And being found in appearance as a human being, he humbled himself by becoming obedient to death — even death on a cross! (Philippians 2:5-8 TNIV)
There's no problem too big to overcome in a family if the foundation of personal integrity is found in mom and dad … an integrity built on the character of Jesus that models unselfishness, sacrifice, and servanthood.
Builders can make an unstable house look classy … for a while. But eventually, a house without a strong foundation is going to fall. So let's make life work a little better today — examine the foundational values of your family and bring them into line with Jesus.