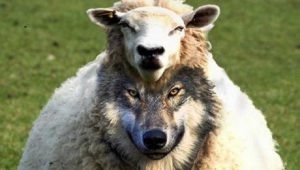 This week's devotional theme comes from Joshua 24:2, 14-15. The text describes the moment when Joshua speaks to his nation to call on them to make a commitment to the national enterprise of accepting God's inheritance in the land that was promised to them for centuries. "Choose this day whom you will serve." This week's devotional prepares its reader for next Sunday's sermon.
Daily Bible Reading:
Monday, July 2. Read Galatians 1:6-9.  1) What at Galatia astonished Paul?  2) How seriously did Paul regard the troubles at Galatia?  What did he call them?  3) What pronouncement did Paul make to those who were guilty of the Galatian heresy?
Tuesday, July 3. Read Galatians 5:7-12.  1) How did Paul assess the spiritual state of the Galatian church?  2) What metaphor did he use to describe the effect of false teaching?  3) What was at stake in this false teaching?  4) What strong language does Paul use to make his point?
Wednesday, July 4. Read Acts 15:22-29.  1) This text takes place after the Jerusalem Conference.  The passage is the text of a letter that Jerusalem sent to Gentile churches about circumcision.  Why did the Jerusalem leaders think it was necessary to send it?  2) What instructions did they give the Gentile Christians?
Thursday, July 5. Read 1 Thessalonians 2:1-8.  1) What did Paul say about the nature of the message he was bringing this church (cf. v.3).  2) What posture did Paul take with the Thessalonian church?  3) Why do you think Paul believed it was necessary to defend his message?
Friday, July 6. Read  Jude 3-4.  1) Why did Jude write these words to his audience?  2) What do you think the specific issues were?  3) If Jude were writing to us (the church in general) today, what do you think his concerns might be?
Saturday, July 7. Read Joshua 24:2-14-15. This is Sunday's sermon text.
Prayer for the Week:
God of passion and faithfulness,
You call us to be people of who gives our lives wholly to you;
making a difference in our world through our work in this place.
Set alight the fire within us that burns and reminds
of your purposes both for us and for our world.
Strengthen us so that we may live out our convictions
fully with our head, our heart, and our hands.
We ask this in the name of Jesus, our Savior. Amen
Hymn of the Week:
Awake, My Soul, Stretch Every Nerve
by Philip Doddridge, 1755
1. Awake, my soul, stretch every nerve,
and press with vigor on;
A heavenly race demands your zeal,
and an immortal crown,
and an immortal crown.
2 A cloud of witnesses around
holds you in full survey;
Forget the steps already trod,
and onward urge your way
and onward urge your way.
3 For God's all-animating voice
still calls us to the race;
And God's own hand still gives the prize
with never-ending grace,
with never-ending grace.
4 O Savior, shown the way by you,
I have my race begun;
And, crowned with victory, at your feet
I'll lay my honors down,
I'll lay my honors down.
Devotional Article for the Week:
Choose This Day
Who are you going to serve?
by Tim Archer
"Choose this day…" Joshua, the leader of God's people, was addressing his countrymen. They had conquered the land that God had promised to give them and were ready to settle in their new homes. Now Joshua calls on them to make a choice.
"Choose this day whom you will serve…" This was about loyalty. This was about allegiance. Joshua spoke to them about getting rid of the idols that their parents had served and dedicating themselves to the Lord. If that seemed unacceptable, they needed to choose who they would serve: the old idols or possibly the new idols they had found in the land where they were living.
"Choose this day whom you will serve… But as for me and my house, we will serve the LORD" (Joshua 24:15). Joshua had already made his choice. He and his family would serve God.
To a man, Joshua's people cried out that they wanted to do the same, that they wanted to serve God. Surely that made Joshua happy, right? He had given such a persuasive talk that everyone wanted to join Joshua and his family in serving God. But Joshua wasn't satisfied:
But Joshua said to the people, "You are not able to serve the LORD, for he is a holy God. He is a jealous God; he will not forgive your transgressions or your sins. If you forsake the LORD and serve foreign gods, then he will turn and do you harm and consume you, after having done you good" (Joshua 24:19-20).
You can't do it, he tells them. God won't put up with your indecisive ways. God won't agree to be one god in your stable of gods, one more deity in the pantheon. God is holy. God is jealous. He won't tolerate unfaithfulness. If you decide to serve God, you have to serve God alone.
And the people replied, "No, but we will serve the LORD" (Joshua 24:21).
So I offer you the same choice today. Choose who you will serve. Will it be money? Will it be passion? Will it be power? Will it be a company or a country or a political viewpoint? Will it be your spouse or your children?
Will it be a habit or a vice? Will it be any of the myriad distractions that our society offers?
Or will you put God above everything else? Will you love him above all, loving your neighbor as yourself, but pledging your allegiance fully to God?
"Choose this day whom you will serve." If you choose to serve God, serve him with all your heart.