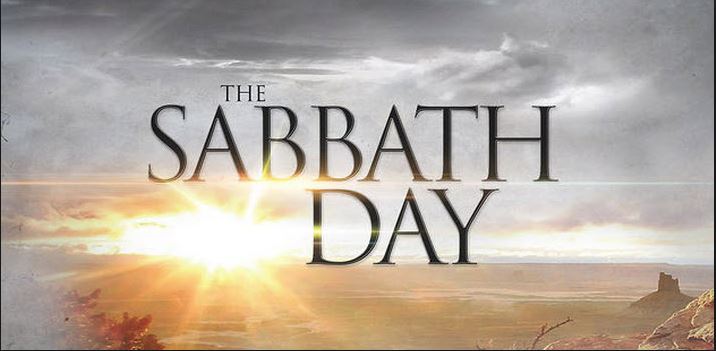 ---
Daily Bible Reading:
Monday, February 11. Read 1 Corinthians 14:37-40. 1) This text is about how to conduct prophesying in church assemblies. 2) What does he say should govern their assemblies in verse 40? 3) How do you think that instruction could be misused? 4) See also 1 Corinthians 16:1,2. If you were a Bible literalist, how might you apply this text?
Tuesday, February 12. Read Mark 3:1-6. 1) Who approached Jesus in the synagogue in this text? 2) What day was it? 3) What did Jesus do for him, and how did people react to it?
Wednesday, February 13. Read Matthew 15:3-9. 1) Jesus addresses a practice called Korban in this text. 2) How did people misuse this practice in order to benefit themselves?
Thursday, February 14. Read Matthew 23:1-12. 1) What sort of things does Jesus say about the religious leaders of his day? 2) How does that seem applicable to today's time and culture?
Friday, February 15. Read Isaiah 1:1-17. 1) What did Israel think that God wanted from them? See verses 11, 14. 2) What did God actually want from them?
Saturday, February 16. Read Luke 6:1-11. This is Sunday's sermon text.
Hymn of the Week:
My Task
by Maude Louise Ray,
To love someone more dearly ev'ry day,
To help a wand'ring child to find his way,
To ponder o'er a noble tho't and pray,
And smile when evening falls,
And smile when evening falls,
This is my task.
To follow truth as blind men long for light,
To do my best from dawn of day till night,
To keep my heart fit for His holy sight,
And answer when He calls,
And answer when He calls,
This is my task.
And then my Savior by and by to meet,
When faith hath made her task on earth complete,
And lay my homage at the Master's feet,
Within the jasper walls,
Within the jasper walls,
This crowns my task.
Prayer for the Week:
Dear Lord Jesus, there's no Savior like you: entering, not running from our chaos; taking, not despising our shame; shouldering, not ignoring our burdens. You are the willing Sufferer.
But we cry out, "Help us to go with you into the sufferings of the world, further into the injustices and brokenness of our communities.
You are our peace, our consolation, and our ballast. Jesus, you're not calling us to suffer for you but to suffer with you. We're called into the fellowship of your sufferings, not into the isolation of our sufferings. Your tear-wiping hand reaches to us and through us, until the Day you wipe every tear away and eradicate injustice, once and for all. How we long for that Day of consummate peace and healing, wholeness and joy.
You'll never lead us into hard places where you're not present. You'll never ask us to do anything all by ourselves. You'll never leave us or forsake us, Rather, You will lead justice to victory, and in your name all the nations will put their hope. In your kind and compassionate name we pray. Amen.
Devotional Article of the Week:
People over Machines
Don't you just love getting caught in a caller option system?
by Rubel Shelly
I thank my God every time I remember you. In all my prayers for all of you, I always pray with joy because of … (Philippians 1:3-5 TNIV).
I need to make a confession: I despise those horrible automated voice mail systems every big company seems to have. I prefer to deal with real people than a phone tree, and I presume that anybody trying to reach the people where I work feel the same way. Yes, we have one where I work as well.
Have you ever journeyed into the call processing nightmare? What a silly question! Of course you have. "If you are calling about x, press 1; if you are calling about y, press 2; and on and on and on." Some systems are easier and quicker to negotiate than others. And I typically try to bypass the numbered options by hitting "0" in hopes of being connected to a "customer-service representative" rather than wade through the tree of options in order to leave a message.
Remember when companies actually had warm-blooded people on their payrolls to answer their phones? Now it's more likely that customer service is a department staffed by automation rather than a person who will invest time listening and responding to your needs.
It even happens at church. Did you hear the one about the fellow who walked into First Suburban Church wearing an expensive suit and a baseball cap? After he sat down, an usher walked up discretely, introduced himself, and said, "Pardon me, but we don't wear hats in the sanctuary." The well-dressed man nodded — and left the cap in place. A few minutes later, a deacon repeated the process — with the same outcome. Then, just before the service began, the pastor came, smiled, and shook his hand. "Sir, we are pleased to have you with us," he said. "But we respectfully ask that you remove your cap during worship."
"Of course!" he replied and took it off. "It's just that I have attended this church for three-and-a-half years and haven't met a soul. Today, I wore a dirty baseball cap and met the head usher, a deacon, and now the pastor."
hope that story is pure fiction. My fear is that it is not.
If you value human contact and personal service, take note of and appreciate it when you receive it. Don't treat someone who serves you well with indifference or arrogance. Thank the person. Tell the manager. If appropriate, tip. Service is an attitude, not a department. Everyone in an organization, family, company, or church is responsible for treating others with respect.
People sense their value when we affirm them with personal attention.