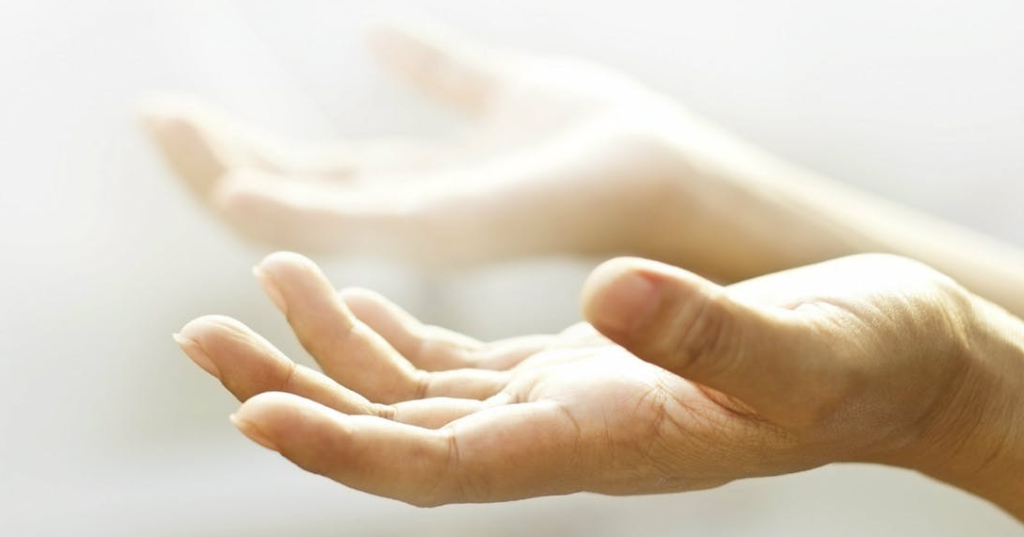 ---
Daily Bible Reading:
Monday. Matthew 6:5-15. How did Jesus say that hypocrites pray? Based on what he taught in this passage, how do you think God really wants us to pray to Him?
Tuesday. Luke 5:16; 6:12. What was Jesus' practice when things became stressful? What do you think he was talking to the Father about?
Wednesday. Luke 18:1-14. What do you think Jesus' point was when he told the parable of the widow and the judge? What was contemptuous about the Pharisee's prayer in 18:9-11? What was Luke's point in telling this story?
Thursday. Luke 8:26-27. How does the Spirit help us with our prayers? When have you felt like you needed help?:
Friday. James 5:13-18. How does our relationship with each other affect the way we pray? Why should we be praying for each other?
Saturday. Luke 11:1-13. Sunday's sermon text. "Learning How to Pray."
Devotional Article of the Week:
Teach Us To Pray
by Larry Davies
"Does God answer prayers?" I asked a class. "Of course … yes … always," were the quick and enthusiastic replies. "Then, why don't we pray more frequently?" I answered. An uncomfortable silence filled the room.
Finally, the excuses poured out: "I'm too busy! There is no time! God's too busy to listen to me! I don't know what to say! I'm not worthy! I don't know how!"
Our individual reasons may sound different but our predicament is basically the same. We often do not fully appreciate the importance and power of prayer. Prayer should be as important as the steering wheel on the car. "Without you, O Lord, I can go nowhere!" Yet, for most of us, prayer is actually more like the spare tire … seldom used except when something goes flat. In other words: "Don't call us … we'll call when we need You!"
Prayer is should be an ongoing relationship with almighty God and not an opportunity to present a wish list to a heavenly Santa Claus. But any good relationship needs commitment and time … lots of time. Suppose you told a trusted spouse or friend the reason you can't spend more time with them is: "I'm too busy! No time! You're probably too busy to listen to me! I don't know what to say! I'm not worthy! I don't know how?" What kind of friendship is that?
Here is God's promise on the subject of prayer:
Don't worry about anything; instead, pray about everything. Tell God what you need and thank him for all he has done. If you do this you will experience God's peace, which is far more wonderful than the human mind can understand. His peace will guard your hearts and mind as you live in Christ Jesus. (Philippians 4:6-7)
Our tendency is to worry, isn't it? Yet we know worry solves nothing and often causes emotional, physical and spiritual harm. Prayer means giving your worries to God, who in return promises a supernatural peace: a peace far more wonderful than the human mind can understand. Could it really be as simple as that? Yes, it can; but you must make a commitment to pray regularly.
A healthy prayer life should include the following:
• Praising God: Praise sets the tone and reminds you who God really is. Try looking at some of the Psalms and reading them out loud to get you started. (Try, for example, Psalm 8; Psalm 19; Psalm 148
• Confession: A good relationship strengthens with honesty. No sane doctor would offer a cure without hearing what hurts. Admitting your faults promotes spiritual healing.
• Listening: Sometimes, it's easier to talk than to really listen. Easy, but not smart. Quiet times are often where you will find direction. Listening allows God to speak to your soul.
• Asking for Help: This part becomes more meaningful when you take the time to praise, confess and listen. This is when you literally learn to stop worrying and start praying.
• Giving Thanks. Sometimes this step will not be easy; but giving thanks recognizes that God is looking out for you and has your best interest at heart. You are saying, "I trust you."
• Keep a Journal: This may be the most important part of your prayer life. The journal is where disappointments, struggles, joys and miracles are recorded and remembered.
Two people with similar difficulties begin to pray. One expects results and finishes his prayer frustrated and confused. Months later, the problem and the prayer is forgotten. Another prays looking to spend a few quiet moments with a trusted friend and completes her prayer feeling more content and at peace. Over the next few months while recording her thoughts in a journal, she notices progress with the problem itself and especially in her ability to cope. She thanks God.
We have a unique opportunity to be in a relationship with God, one that can make an authentic difference in your life and the life of anyone whom we contact. God is waiting patiently.
Hymn of the Week:
Father Hear the Prayer We Offer
Father Hear the Prayer We Offer
by Love M. Willis, 1858
Father, hear the prayer we offer:
not for ease that prayer shall be,
but for strength that we may ever
live our lives courageously.
Not for ever in green pastures
do we ask our way to be;
but the steep and rugged pathway
may we tread rejoicingly.
Not for ever by still waters
would we idly rest and stay;
but would smite the living fountains
from the rocks along our way.
Be our strength in hours of weakness,
in our wanderings be our guide;
through endeavour, failure, danger,
Father, be thou at our side.
Prayer of the Week:
Dear Father, we love to be able to talk to you.
Whenever we want. Wherever we are.
In whatever state in
which we find ourselves.
May we never forget you
in any moment.
As Paul taught us, may
we pray without ceasing.
Always remembering that
you are our eternal Source.
In Jesus' name we pray
this. Amen.