---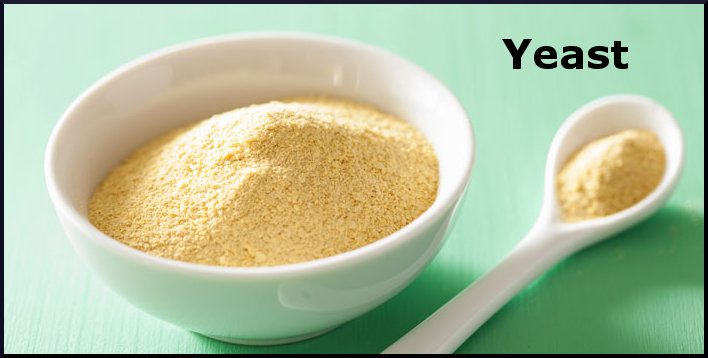 Daily Bible Readings:
Monday, March 18. Read Matthew 16:5-12. 1) How did the subject of bread come up? 2) How did Jesus use the occasion to teach an important principle? 3) What was that principle?
Tuesday, March 19. Read 1 Corinthians 5:1-8. 1) What bad situation had arisen in the Corinthian church? 2) What was the attitude of the church toward this problem (see verse 6)? 3) What was Paul's approach toward the problem? Why do you think he took that approach?
Wednesday, March 20. Read Galatians 5:7-12. 1) What was Paul's assessment of the Galatian church? 2) What were they doing that was upsetting to Paul? 3) Why did he use yeast as a metaphor to describe what was happening?
Thursday, March 21. Read Matthew 17:14-20. 1) What event occurs in this text? 2) What did Paul say about his disciples' faith? 3) Why did Paul describe good faith in "mustard seed" terms?
Friday, March 22. Read Exodus 13:1-10. 1) What act of remembrance is Moses describing in this text? 2) What kind of bread did Moses prescribe for them? 3) What did Moses say about yeast? 4) Why do you think this was so?
Saturday, March 23. Read Luke 13:18-21. This is Sunday's sermon text.
Prayer of the Week:
Dear Father, help us to think this week to think about all the forms of yeast, and all the potential that insignificant yeast has on the dough around it. Help us to be yeast of the sort that spreads knowledge of you and your will throughout the world. In Jesus' name I pray this. Amen.

Hymn of the Week:
I Love Thy Kingdom Lord
by Timothy Dwight, 1800
I love thy kingdom, Lord,
the house of thine abode,
the church our blest Redeemer saved
with his own precious blood.
I love thy church, O God:
her walls before thee stand,
dear as the apple of thine eye
and graven on thy hand.
For her my tears shall fall,
for her my prayers ascend;
to her my cares and toils be giv'n,
'til toils and cares shall end.
Beyond my highest joy
I prize her heav'nly ways,
her sweet communion, solemn vows,
her hymns of love and praise.
Jesus, thou Friend divine,
our Savior and our King,
thy hand from ev'ry snare and foe
shall great deliv'rance bring.
Sure as thy truth shall last,
to Zion shall be giv'n
the brightest glories earth can yield,
and brighter bliss of heav'n.
Devotional Article of the Week:
The Quiet Kingdom
Can you hear the Kingdom advancing?
by Rubel Shelly
… the unfading beauty of a gentle and quiet spirit, which is of great worth in God's sight. (1 Peter 3:4 NIV)
One of the more famous commercial tag lines of the late twentieth century was "The Quiet Company." Remember whose it was? It came to the company's National Advertising Director as he was returning home on a train. Richard Haggman coined the slogan for Northwestern Mutual Life.
Jesus could have used the same slogan, with only a slight alteration, to summarize a key fact about his own ministry. The four parables in Mark 4, for example, could be listed under the heading "The Quiet Kingdom." Each of them calls attention to the steady and gentle — though ever-so-productive — power of the kingdom of heaven at work on Planet Earth.
Our world likes noise, splash, and the tooting of horns — especially our own. We are inclined to favor show over substance and numbers over authenticity. It seems that we cannot get over the ancient temptation to build monuments and make a name for ourselves.
The kingdom of God is more often "The Quiet Kingdom." Its advances are typically without fanfare, as individuals hear, receive, and are redeemed by the almost imperceptible planting, nurturing, growth, and fruition of the gospel in one life after another.
God does more kingdom work through a mother loving and nurturing her children than he can possibly get done through an ego-driven preacher. A man who is faithful to his wife teaches his little girl more about her worth as a human being and does more to protect her against drugs and teen promiscuity than all the school or government programs ever designed to nurture self-esteem.
Somebody on a production line or in a top executive spot who maintains personal integrity day after day, a Sunday School teacher staying with that ministry through tight budgets and tighter room space, a teenager choosing not to follow his peers onto Internet porn sites, a frustrated church member who is fed up with the lack of faith the church's "leaders" demonstrate but stays and continues to pray for them, an alcoholic or sex addict who takes responsibility and begins a lifelong process of recovery — these quiet victories in the power of God are low-profiled and inconspicuous advances of the kingdom.
We have no right to be intrusive and loud in the name of Jesus. Gentleness, after all, is a fruit of the Spirit of God in human lives.