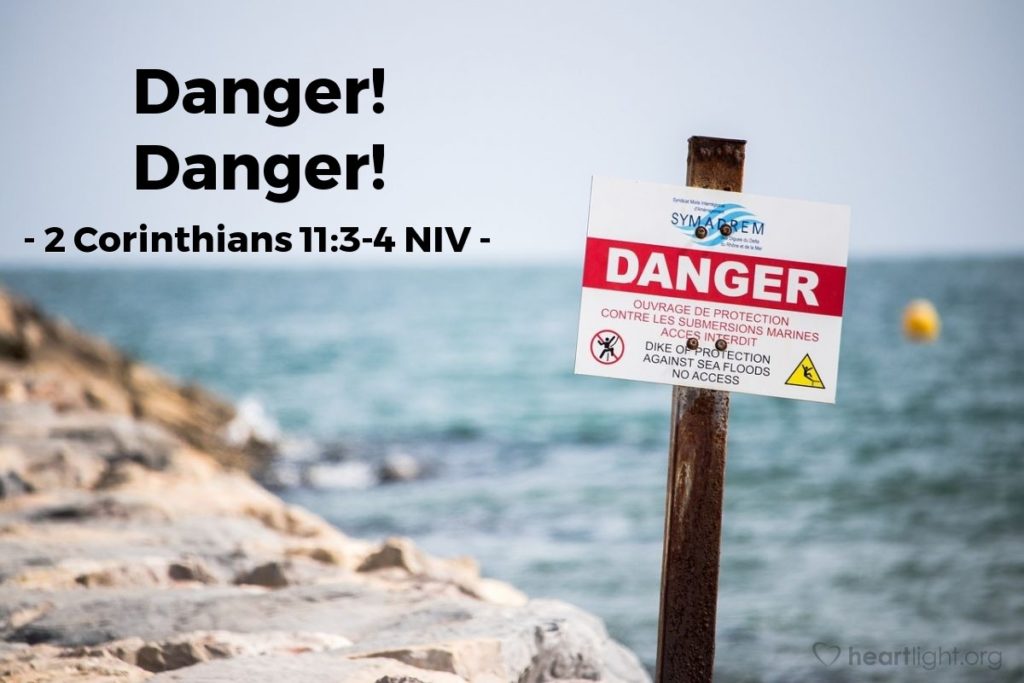 ---
Daily Bible Readings:
Monday, May 6. Read Galatians 1:6-7; 5:1-10. 1) What shocked Paul? 2) What did Paul tell the Galatians to avoid? 3) What was like "yeast"?
Tuesday, May 7. Read Acts 13:4-11. 1) Who was Bar Jesus? 2) What did he attempt to do that won Paul's rebuke? 3) What happened to Bar Jesus as a result?
Wednesday, May 8. Read Acts 19:8-41. 1) What happened, of a negative sort, in response to Paul's preaching about the Kingdom of God? 2) What do you see today that is similar? 3) What did believers do with their magic books as a result of Paul's preaching?

Thursday, May 9. Read Joshua 24:2, 26-28. 1) What do you learn about Abraham's family in verse 2? 2) What agreement did Joshua make with Israel? 3) Why do you think such an agreement is necessary?
Friday, May 10. Read Galatians 2:11-13. 1) Why did Paul rebuke Peter? 2) What could have Peter's action have potentially harmed the church? 3) Why was Peter afraid?
Saturday, May 11. Read 1 Corinthians 5:1-8; Galatians 5:1-10. This is Sunday's sermon text.
Prayer for the Week:
Dear Father, we know that everywhere around us are ideas and people that beckon us to follow them. Please give us the wisdom and discernment to see what is counterfeit and bogus. May we be people who are undistracted and deeply focused on knowing you alone. In Jesus' name I pray this. Amen
Hymn of the Week:
O How Love I Thy Law
James McGranahan, 1897
God's law is perfect and converts
The soul in sin that lies
God's testimony is most sure
And makes the simple wise
[Chorus]
O how love I Thy law!
O how love I Thy law!
It is my meditation all the day
O how love I Thy law!
O how love I Thy law!
It is my meditation all the day
The statutes of the Lord are right
And do rejoice the heart
The Lord's command is pure and doth
Light to the eyes impart
[Chorus]
Unspotted is the fear of God
And ever doth endure
The judgements of the Lord are truth
And righteousness most pure
[Chorus]
Moreover, they Thy servant warn
How he his life should frame
A great reward provided is
For them that keep the same
[Chorus]
Devotional Article of the Week:
Danger, danger!
By Phil Ware
But I am afraid that just as Eve was deceived by the serpent's cunning, your minds may somehow be led astray from your sincere and pure devotion to Christ. For if someone comes to you and preaches a Jesus other than the Jesus we preached, or if you receive a different spirit from the Spirit you received, or a different gospel from the one you accepted, you put up with it easily enough.
— 2 Corinthians 11:3-4 NIV
Key Thought
Can we recognize when someone is teaching the truth or is teaching what is false about Jesus? Do we have the knowledge and spiritual discernment to recognize when someone is teaching error about the Holy Spirit? Paul is challenging the Corinthians — and us as well — not to be so gullible as to accept perversions of truth.
Some of these false teachings sound nice, but underneath we find distortions of the nature of Jesus and the work of God's Holy Spirit. So let's ask God to use the Holy Spirit in our lives to tune our hearts to know the truth about both Jesus and the Spirit. Let's go back and read John 14-16 and let God's word remind us that the Holy Spirit is to help us in the quest to honor God's truth!
Today's Prayer
O Father, I want to honor you in every way that is possible. I don't want to be lured away by what is false and against your will. I want my heart to be open to your truth. I want to accept and act on the changes your word and the Holy Spirit are working to bring about in me so that your character and compassion come to life in my daily behaviors. Please open my heart to know your truth. In Jesus' name, I pray. Amen.