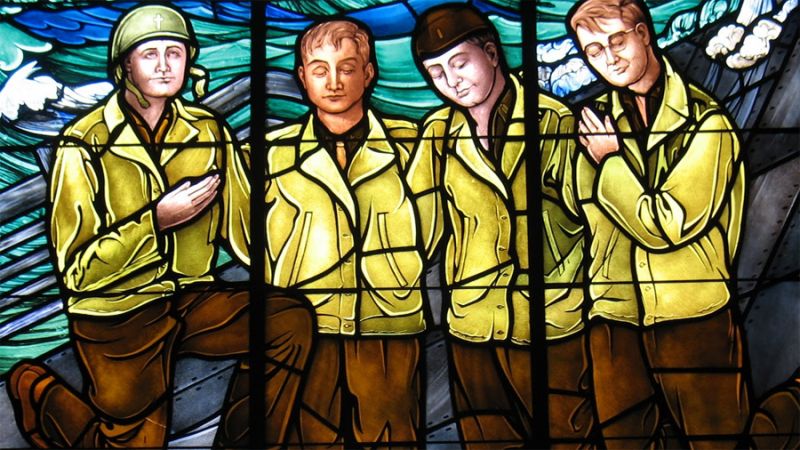 Daily Bible Readings:
Monday, June 10. Read Deuteronomy 10:12-16. 1) In this second occasion of giving the law to Israel, what did Moses ask them to do? 2) What do you think loving God implies for the way one lives?
Tuesday, June 11. Read Psalam 50:7-14. 1) What did God say about the sacrifices that Israel offered to God? 2) Why is it oximoronic that God would ask for a sacrifice of meat? 3) What sacrifice does God really want? How is that shown to God?
Wenesday, June 12. Read 1 Samuel 15:20-23. 1) What did Saul say he had done on God's behalf? 2) What did Samuel say is actually pleasing to God? 3) Whu did God reject Saul's kingship?
Thursday, June 13. Read Zechariah 7:9-10. 1) What did God tell Israel to do? 2) What did he say they should NOT do?
Friday, June 14. Read Amos 5:21-24; Luke 11:42. 1) What does God say God hates? 2) What did God say God would reject? And why? 3) Why was sorrow awaiting the Pharisees in the Luke passage?
Prayer for the Week:
Dear Father, We give thanks to you for the beauty and variety of your creation, particularly humanity that you created in your image. How sorely divided our world is right now. So much hatred and indifference in our world. Please help your people to learn to love better. To reach out in love to those who are sick, hungry, imprisoned, and dying. May we be geneorus and compassionate toward them as you have been to us. In Jesus' name we pray this. Amen.
Hymn of the Day:
Where Cross the Crowded Ways of Life
by Frank Mason North, 1905
Where cross the crowded ways of life,
where sound the cries of race and clan,
above the noise of selfish strife,
we hear your voice, O Son of Man.
In haunts of wretchedness and need,
on shadowed thresholds fraught with fears,
from paths where hide the lures of greed,
we catch the vision of your tears.
From tender childhood's helplessness,
from human grief and burdened toil,
from famished souls, from sorrow's stress,
your heart has never known recoil.
The cup of water given for you
still holds the freshness of your grace;
yet long these multitudes to view
the sweet compassion of your face.
O Master, from the mountainside,
make haste to heal these hearts of pain;
among these restless throngs abide;
O tread the city's streets again;
Till all the world shall learn your love,
and follow where your feet have trod;
till glorious from your heaven above
shall come the city of our God.
Devotional Aricle of the Week:
The Capacity of Compassion Within Us
Jesus said that there is no greater love!
by Phillip Morrison
Around this time every year, I begin thinking about four men I never knew. They all died on the same date shortly before my tenth birthday. I wouldn't even know their story if it were not for a little-known national holiday created by a unanimous act of Congress in 1988.
Four Chaplains Day memorializes an event that occurred 74 years ago, on February 3, 1943. Shortly after midnight, the USAT Dorchester, with 904 troops and crew aboard, was torpedoed by a German submarine off the coast of Newfoundland. Only 230 of those aboard survived, with most of the casualties dying of hypothermia. Four of the dead were Army Chaplains.
George L. Fox lied about his age to enlist in the Army during WWI where he was awarded several medals, including the Purple Heart. He was ordained a Methodist minister in 1934 and reentered the Army as a Chaplain in 1942.
Alexander D. Goode was a Jewish Rabbi and the son of a Rabbi. He was educated at Hebrew Union College and earned the Ph. D. at Johns Hopkins. After Pearl Harbor, he volunteered as an Army Chaplain.
Clark V. Poling was the son of a Baptist minister and was himself a minister in the Reformed Church of America. Educated at Yale Divinity School, he volunteered as an Army Chaplain because he wanted to face the same dangers other men were facing.
John P. Washington, a Catholic priest, was educated at Seton Hall and Immaculate Conception Seminary.
When the Dorchester, originally a cruise ship designed to carry 400 passengers and crew, was torpedoed, many troops were trapped below decks and confusion reigned. The Four Chaplains quickly began to restore calm, escort the troops to the top deck, and see that they had life jackets and a place in the lifeboats. When the life jackets were all gone, the four men took off their own jackets and gave them to the troops.
When last seen, they were standing arm-in-arm, saying prayers, and singing hymns as they went down with the ship. All four were First Lieutenants, newly graduated from Army Chaplain School at Harvard, and on their way to their first European assignments. All of them were awarded the Purple Heart posthumously but were denied the Medal of Honor on the technicality that they were not under fire while performing their heroic deeds.
The Four Chaplains took seriously these words of Jesus:

Greater love has no one than this, that he lay down his life for his friends (John 15:13 NIV). Or, in the words of The Message: Put your life on the line for your friends.
Just 18 minutes elapsed from the time the torpedo struck until the Dorchester went down. I can only imagine the words exchanged by the Four Chaplains during that brief time. Or, maybe there wasn't much conversation, just a shared awareness of the sacrifice they were called to make.
Retired Admiral Jeremiah Denton, a prisoner of war in Vietnam for seven years and seven months, and later a United States Senator from Alabama, said of the chaplains:
The Four Chaplains proved their faith with ultimate sacrifice — not in a flash of combatant action — but with peaceful discernment, humble devotion, and extraordinary valor. They lived this life knowing God's real presence and eternal promise. Blessed with men of this caliber, our nation must do the same.
Stained glass windows commemorating their sacrifice are in the chapel at West Point, the Pentagon, and other U. S. military posts. The Immortal Chaplains Foundation was established in 1997 by relatives of the chaplains, survivors from the Dorchester, and crewmen from U-223, the German U-boat that fired the torpedo. The Foundation's goal "is to remind us of the capacity for compassion we all have within us, no matter the differences of race, religion or creed."
"The capacity for compassion we all have within us" — encouraging words indeed.