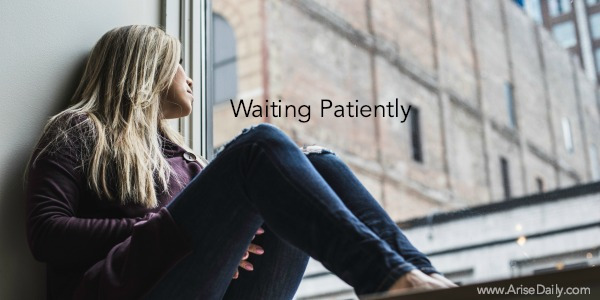 ---
Daily Bible Readings:
Monday, January 13. Read Isaiah 40:28-31. 1) How does this text describe God? 2) What does God do for the weak? 3) What will God do for youth and those who trust in him
Tuesday, January 14. Read Isaiah 61:1-2. 1) What did Isaiah say that God had called him to do? 2) What will happen to those who mourn.
Wednesday January 15. Read John 10:14-16. 1) What did Jesus call himself? 2) What does he do for the sheep? 3) How many sheep does he have?
Thursday, January 16. Read Psalm 27:4-6. 1) What did the Psalmist want the most? 2) What will God do for him in that place? 3) What will be the result of this?
Friday, January 17. Read Colossians 1:11-14. 1) What has God done for us? 2) Where do those who have been rescued now reside?
Saturday, January 18. Read Psalm 40:1-11. This is Sunday's sermon text.
Prayer for the Week:
Dear Father, we know that you do not create evil. Yet still, those who love you must walk through the evil that is in this world. But we do so, knowing that you are a faithful companion to help us walk with wisdom and endurance." Please deliver us when evil comes around. In Jesus' name I pray this. Amen.
Hymn of the Week:
My Sins, My Sins, My Savior
by John S. B. Monsell, 1863
My sins, my sins, my Savior!
They take such hold on me,
I am not able to look up,
save only, Christ, to thee;
in thee is all forgiveness,
in thee abundant grace,
my shadow and my sunshine
the brightness of thy face.
My sins, my sins, my Savior!
Their guilt I never knew
'til with thee in the desert
I near thy passion drew;
'til with thee in the garden
I heard thy pleading prayer,
and saw the sweat-drops bloody
that told thy sorrow there.
Therefore my songs, my Savior,
e'en in this time of woe,
shall tell of all thy goodness
to suff'ring man below;
thy goodness and thy favor,
whose presence from above
rejoice those hearts, my Savior,
that live in thee and love.
Devotional Article of the Week:
Waiting in Line
How long would you wait?
by Katha Winther
Remember those days in elementary school when we first learned to wait in line? We had to line up to go to recess, the cafeteria, the restroom, and the drinking fountain. Today, we stand in line at the bank, post office, grocery store, and many other places. I'm sure that you can think of particular occasions in your own life that require the dreaded wait. Even in heavy traffic, we sometimes must wait. A family member told me that she recently contended with L.A. traffic. It took her one hour to travel seven miles!
Have you ever visited Disneyland? My last visit was several years ago when I decided that my trip wouldn't be complete without riding on their newest attraction. Did you know that I waited for over two hours just to ride something that lasted less than five minutes? Was it worth it? I had mixed emotions. I was glad to experience the thrill, but disappointed that I had to wait such a long time.
On my commute to work several years ago, I observed the construction of a Mormon temple. As the structure took shape, I wondered what it looked like inside. Visitors were allowed to take an inside tour for a few weeks — until the official dedication. Only certain people had tickets. It was one of those situations where you had to "know someone, who knew someone, who had special connections." Out of the blue, one of my co-workers mentioned that she had two tickets, and offered one to me. The only stipulation was that I had to go on a specific day, at a specified time. I went and waited in a very long line. I didn't mind the wait, since I knew that it was my only opportunity.
Have you been watching television lately? If you have, you probably saw the throngs of people lined up at the Vatican to pay their respects to Pope John Paul II. The news has estimated that four-million people visited St. Peter's Basilica. The news reporters have interviewed people standing in line. One lady said that she would stand there for two days if necessary. The people have been motivated to stand and wait. I visited the Vatican in the summer of 2002, on a tour group with Christian friends. It was different then. We waited in a line, but it wasn't very long. We weren't there to pay our respects to anyone — it was on our itinerary of famous places to visit.
Are you waiting in line for something? Maybe you're not waiting in a physical line. Your mental line might involve a different kind of wait: an event to happen, an illness to go away, a degree to be completed, a baby to be born, a decision to be made, a financial deal to go through, or something else. I hope your wait is worthy of your time!
There is one wait, however, that I'm sure is worthy of your time!
Those who wait upon the LORD Shall renew their strength;
They shall mount up with wings like eagles,
They shall run and not be weary,
They shall walk and not faint. (Isaiah 40:31 NKJV)
© Katha Winther. From her book As I Was Saying, all rights reserved.