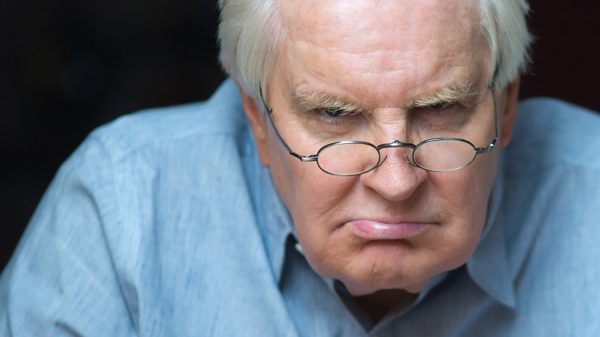 Daily Bible Readings:
Monday, September 21. Read Exodus 15:22-25. 1) What happened when Israel came to Marah? 2) Why did they complain? 3) How did God solve this?
Tuesday, September 22. Read Exodus 16:1-3. 1) Why were the Israelites complaining "against Moses?" 2) What were they basically saying about God? 3) And how do you think God believed about Israel at this moment? See 16:4
Wednesday, September 23. Read Mark 6:30-44. 1) What is the big story in this text? 2) How does hunger or lack figure into the story? 3) What happens as a result of hunger?
Thursday, September 24. Read Judges 7:1-25. 1) What happens to Gideon in this story? 2) What does Gideon learn from the experience of having what he might have considered to be too few troops to go to war against the Midianites?
Friday, September 25. Read Psalm 13:1-2. 1) What is the tone of this Psalm? 2) Is the Psalmist just complaining, or is this a sorrowful lament? 3) Do you think he has given up on God?
Saturday, September 26. Read Exodus 17:1-7. This is Sunday's sermon text.
Prayer for the Week:
Dear God, please help us not to ignore your bounty in our lives. When times get tough. When our vision fails.
Help us to be aware of your presence in our lives, and help us to always be thankful to You. In Jesus' name we pray this.
Amen.
Hymn of the Week:
My faith looks up to Thee
by Ray Palmer, 1830
My faith looks up to thee,
thou Lamb of Calvary,
Savior divine:
now hear me while I pray,
take all my guilt away,
O let me from this day
be wholly thine.
May thy rich grace impart
strength to my fainting heart,
my zeal inspire;
as thou hast died for me,
O may my love to thee
pure, warm, and changeless be,
a living fire.
While life's dark maze I tread,
and griefs around me spread,
be thou my guide;
bid darkness turn to day,
wipe sorrow's tears away,
nor let me ever stray
from thee aside.
When ends life's transient dream,
when death's cold, sullen stream
shall o'er me roll,
blest Savior, then, in love,
fear and distrust remove;
O bear me safe above,
a ransomed soul.
Devotional Article of the Week:
Complain or Lament?
So what's the big difference?
by Cary Branscum
Now the people became like those who complain of adversity in the hearing of the LORD; and when the LORD heard it, His anger was kindled, and the fire of the LORD burned among them and consumed some of the outskirts of the camp. (Numbers 11:1-3)
Then David chanted with this lament … (2 Samuel 1:17)
In the Old Testament, complaining or grumbling is obviously not pleasing to God. Yet, lamenting is acceptable. In fact there is a book called Lamentations and a very significant number of the Psalms are laments. At first glance, complaining and lamenting look and sound very similar. So what's the difference? Is there even a very big difference between the two?
The man sat on the sofa and began venting his rage at how the world mistreated him. I was an innocent bysitter. That's right, instead of a bystander, I was a bysitter. My wife and I were visiting some friends of the family, and one of their neighbors dropped by on his way out of town. He was taking a great new job in another city, and the conversation began cordially enough. In a few moments, he mentioned why he was leaving his old job.
The company had hired an outsider to come in and manage his department. As he spoke about it, he became angrier and more animated by the minute. Soon, he was a red-faced fountain of all past hurts, of every slight, and of all the many ways life had failed to live up to his expectations. Like most of us at one time or another, he had personally absolved himself of any shortcomings. All of his problems were the fault of everyone else in the known universe. When he finally left, we sat there with a mixture of both love and pity for his personal anguish. His conversation was one long, bitter complaint.
Since it's almost Thanksgiving, let's talk turkey about complaining.
Do most of us complain at one time or another? Yes
Does it help? Not much
Do people feel our personal outrage? Not often
Do bad things happen to good people? Yes
Do we all have problems? Yes
Do we need to share our pain with someone? Yes
So why is complaining bad?
First, it only focuses on the problem and not on a solution. Second, it runs people off who might be able to help us. Third, it doesn't honor the way God may be working in our struggles and crises. Finally, complaining only keeps the complainer stuck in the hurt.
So how can we share our struggles with god and one another in a good way? We can lament!
The lament is a biblical way to express our feelings to God. Lamenting does two beautiful things. First, it gives God the Glory. Second, lamenting honors our truest deepest feelings honestly before God. The lament is a way to express our hurt to others in a way that helps everyone. The lament honors God, honors our hurts, and allows God and others to help us.
Here are two examples that show the difference:
Complaint: I never get any appreciation around here, and nobody ever helps me!
Lament: I feel really tired and neglected, and I'm doing the best I can for everyone, so how about working with me on this?
Complaint: I have so many problems, and God isn't helping me a bit.
Lament: Lord, I know you are working in my life, and I am overwhelmed. Please help me!
With a little practice, you and I can learn to lament instead of complain. I challenge you to give it a try. It may even be a way for you to genuinely participate in Thanksgiving even though you may not feel very thankful!
I have become the laughingstock of all peoples, the burden of their songs all day long. He has filled me with bitterness, he has sated me with wormwood. He has made my teeth grind on gravel, and made me cower in ashes; my soul is bereft of peace, I have forgotten what happiness is; so I say, "Gone is my glory, and my expectation from the LORD." Remember my affliction and my bitterness, the wormwood and the gall! My soul continually thinks of it and is bowed down within me.
But this I call to mind, and therefore I have hope: The steadfast love of the LORD never ceases, his mercies never come to an end; they are new every morning; great is thy faithfulness. "The LORD is my portion," says my soul, "therefore I will hope in him." The LORD is good to those who wait for him, to the soul that seeks him. It is good that one should wait quietly for the salvation of the LORD. (Lamentations 3:14-26)