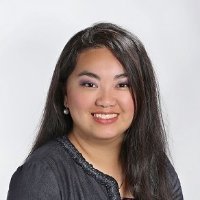 I'm a Baby Boomer, and I'm betting on the future.
This belief was crystalized for me when Lee Lor asked me if I would support her in a campaign to become a Merced County Supervisor. "Of course," I said.
I want to tell you why.
First of all, we Baby Boomers represent past leadership. Our cohort is leaving the political scene as age and health limits our capabilities. This is not meant to be a maudlin reflection but rather a realistic look at the need to empower new, capable, and younger leaders. Lee Lor represents that group of leaders.
My second reason is that we should all be looking for bright, trained people to bring into the forefront of leadership in our communities. Let's have a robust conversation about the direction of the future. Baby Boomers can share experience and wisdom; Millennials can bring energy and passion. Lee Lor has the ripe qualities that one would want in a leader: passion, intentionality, excellent training, and love for community. It doesn't get any better than that.
My third reason goes to Lee's training and experience. She has an MBA which has excited her mind and given her good tools for the task of leading community. She is a graduate of excellent programs in leadership training, including American Leadership Forum in which she is a Senior Fellow. Lee was appointed by our governor to the Merced County Fair Board, and she directs the Merced County Education Foundation. She is a veteran of leadership.
My final reason goes to Lee's love of community. She is committed to Merced County. She has broad connections, and she is highly respected for her contributions. She eats, drinks, and breathes love of community.
I'm a Baby Boomer, and I'm betting on the future. I am not reacting. My vote for Lee is absolutely not a vote against someone or something, but rather a vote for the future. I do believe we have a golden opportunity to say to a young woman, "We believe in you, and we want you to succeed as a future leader in our county."
Bruce Logue