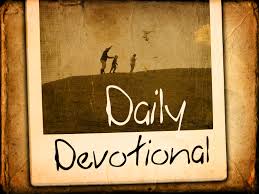 Want a good way to help your week out?
LifeSpring's weekly devotional guide (DG) might be just the thing.  The DG is designed to give you daily (short) readings that will prepare you for the upcoming sermon as well as give you some juicy ideas to dwell on throughout your week.
This week's DG takes its ideas from 1 Peter 2:5-10 in which Peter tells his audience that they have a purpose in God's grand plan.  That is a comforting idea to those of use who are wearied and beat up by the day-to-day grind of work, soccer practice, and paying the bills.  The message is the same for us.  We have a purpose in God's grand plan.
Read this week's devotional in small bites as you work your way through the week.  It will make a difference in your outlook.