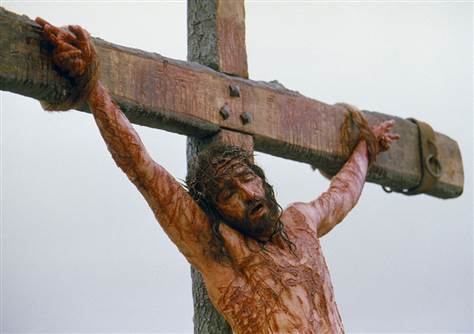 ---
The Cross is only popular to those That are popular. To the articulate, the good students The ones that know how To clean their homes with Clorox wipes and Shop around the outer edge of the grocery store.

The ones who use proper grammar and are socially correct, And who know better than to show too much cleavage Or too much leg. Who are aware of the new pronoun "they", Who are not self-focused, listen to NPR, Have a body mass index between 25 and 28, To those who don't get overly excited in church Or share too much on Facebook. Those who remember to bring something to the party and chip in, Whose kids don't run wild and loud in Target, Who get "selected" to be a speaker on Animate videos. Who are not too ethnic, but "woke".

Should I go on? These are the people that the Cross is popular for Because I believe that we still somehow Equate Christianity with getting it together and not being "too much" of anything. These are the ones that feel they have a shot at what Jesus mentioned-the Kingdom of God. Those that do not have it together find the Cross very unpopular. Not because they think that God is going to ask them to clean up their act, But because they know that the ones mentioned above are doing to ask them to do all those things Before they can really get close to the Cross. The first group is going to gently suggest that coming to the Cross means at some point That you clean up your act.

Have you ever felt like an Other? Then friends, You are probably at some point going to find the Cross quite unpopular Because YOU are not popular. You are an alien and you haven't got the right skin color, accent, Roth IRA, Birth control, etiquette, kid, reading list, gluten-free pantry, yoga schedule, white teeth. You might have a lazy eye or stretch marks, or-you get what I mean.

At any point when you feel the Cross is popular and attainable, and prayable and gratefulness-able, And Chicken and Waffles on a plate-RUN!