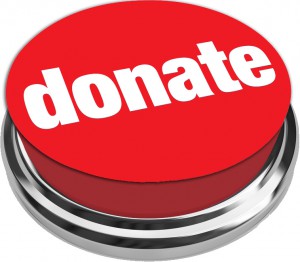 LifeSpring depends on the goodwill of both her members and interested Others. Contributions are used to help pay for our monthly rental on our Worship space, provide needed equipment such as our video projector, and provide for other needed supplies such as communion cups and wafers. It doesn't seem like much, but it adds uip.
In order to make contributing easy, we use a service called Just Give. All charities at Just Give have been vetted and shown to be legitimate, contribution-worthy organizations by GuideStar. LifeSpring is grateful to be a part of that community because of its trustworthiness.
If you would like to help LifeSpring in her mission to reach out, please use the "Donate" button at the top of this page. Just Give will make sure that we get your generous gift, and they will send you a contribution letter at the end of the year reporting your annual giving to LifeSpring.
You can really help us by designating a regular monthly or quarterly contribution through Just Give.
Thank you for your help.