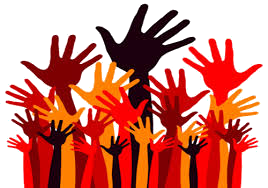 Rich Barnes reminded us this past Sunday of the need for everyone to do something to help pack up all the stuff we use for Sunday morning worship.  When everyone does their part, we can all leave at the same time.  But when a few are left to do the work, it takes incredibly more time to get everything put away.
Our Sunday after-worship clean up is a metaphor of how we view our connection to one another.  It is a description of how accountable or responsible we feel.  It is a picture of whether Sunday's worship is seen as an event to which one goes and then leaves or as a larger involvement.  LifeSpringers LOVE it when you stick around, chat, and help put away.  It makes for lovely moments.
So, stick around with us. Don't leave until the last piece of equipment is put away.  It will only cost you 10 minutes, and you'll encourage your LifeSpring family members.