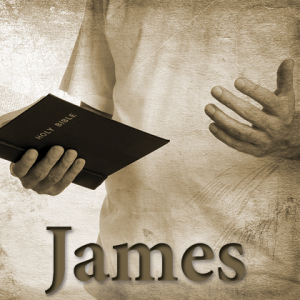 Tuesday, September 12, is the day we begin a new study in Small Group.  James is going to be our text.  We will be using the N.T. Wright study guide, and you may purchase a copy at Amazon by going to this link.
James is assumed by many to be the brother of Christ, although in the letter itself, the author is anonymous – "…a slave of God and of the Lord Jesus Christ…."  An educated guess is about the best that anyone can do on the matter of authorship.  Martin Luther did not believe the epistle of James had any credibility and called it an "epistle of straw."
If you accept the authorship of James the brother of Christ, then you have to narrow the authorship date to between 62 and 67 AD, based on what we know about James' life and death.  The Anchor Yale Bible Dictionary(AYBD) says that nothing more confident about date of writing can be asserted other than sometime in the last three decades of the first century or in the beginning of the 2nd century.
We don't know much about the audience either.  "…the twelve tribes scattered abroad" is what the AYBD calls impossibly wide.  It may be James' way of just identifying a Jewish audience.  It appears that this was a settled community, wherever it was.  The basis for this conclusion is James references to meetings (2:2), the presence of elders (5:14), and formal teachers (3:1).
James does not use the extensive form of argumentation that Pauline epistles contain.  The epistle of James is a series of separate, disconnected subjects which pertain to the community life of James' audience.  Among other things, James talks about the treatment of the poor, prejudice, use of communication, and wealth.
James is a treasure trove of great ideas.  Countering Martin Luther's criticism of the Epistle of James, Johann Herder said, ""If the Epistle is 'of straw,' then there is within that straw a very hearty, firm, nourishing, but as yet uninterpreted and unthrashed, grain."
It is in that spirit that we begin our James study.