Continued from front page.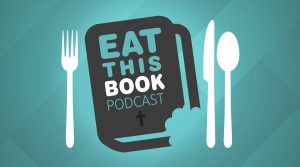 Social revolutionary Abbie Hoffman advised book store browsers to "Steal this Book," and in a way said the same thing as God did to Ezekiel.  Both God and Abbie Hoffman knew that the way to change lives is through ideas.  The problem is that Abbie Hoffmann wrote his, now famous, book from prison and recommended anarchy as a way of life.
On the other hand, God told Ezekiel,  "Son of man, let all my words sink deep into your own heart first.  Listen to them carefully for yourself.  Then go to your people in exile and say to them, 'This is what the Sovereign Lord says!'"  God's word was designed for the salvation of a people, not the destruction of a society.
Jesus told his disciples that life comes from eating his flesh and drinking his blood, not literally, of course, but symbolically by the adoption of the things that he taught.  Like Abbie Hoffman and Ezekiel, Jesus was advocating for the importance of consuming ideas, especially life-giving ideas.
An internet statistics portal says that U.S. businesses will spend $207.3 billion in advertising in order to get American's to buy their products.  They know that if they can get Americans to "eat" their electronic media, then they can change their economic behaviors.
Which raises the question:  What are you "eating" or "stealing" and how is that changing your behavior?