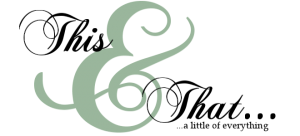 Don't forget September 18.  That is the date of our 10th Anniversary Bash.  We will have our grand celebration at the Rossotti Ed-zoo-cation Center, adjacent to the Merced Zoo.  A parking lot is on the north side of the building next to Bear Creek.  We will have occupancy of the building at 1:00, and our celebration begins at 1:30.  Please join us for a fun event.
A word about church plants and this "eve" of or 10th anniversary celebration.  The word "plant" carries with it the idea of starting something new – much like going to the nursery and purchasing a flat of baby tomatoes or flowers and planting them in new ground.  When we think of planting we think of water, amending the soil, fertilizer, protecting against weeds and pests.  Much like what is done for a baby church.
There seems to be no good or accurate data about the survival rate of church plants, however, anecdotal "evidence" observes the difficult and extreme challenges of planting a new church.  I mention this only to say that 10 years is a huge milestone and predicts a strong future if we continue on our committed path.  Way to go, LifeSpringers.  Let's do 10 more.