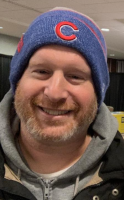 May 4-5 are the dates of our visit with Matt Wolf of Joliet, Illinois. Matt and Bruce have been conversing for several weeks about Merced as a possible working partnership.
LifeSpring is hosting Matt in order to continue the conversation already begun. This time it is LifeSpringers' turn. We have scheduled opportunities for you to meet Matt, converse with him, and otherwise determine in your own mind if you think he would be a good match for our quirky church family. Call Bruce at 209.327.0308 if you have questions about any of these activities.
These activities are designed for both Matt and LifeSpring to observe interactions, style of approach, and a host of other things that affect relationships and ministry.
---
Time
Event
Host/s
Friday afternoon
Arrival at Logue's house
Bruce & Bev
Saturday
8:00 – 8:30
Light Breakfast
Bruce & Bev
8:30 – 10:00
Tour of UC Merced
Bruce
10:30 – 12:00
Brunch
Bruce & Bev
12:00 – 2:00
Small Group
Bruce & Bev
4:00 – 8:00
Dinner & MAC Visit
Rich & Jenell
Sunday
10:00 – 12:00
Worship at LifeSpring
12:30 – 1:30
Lunch
Ericka & Amanda
4:00 – 8:00
Second Sunday Social
Rich & Jenell (At Barnes' House)