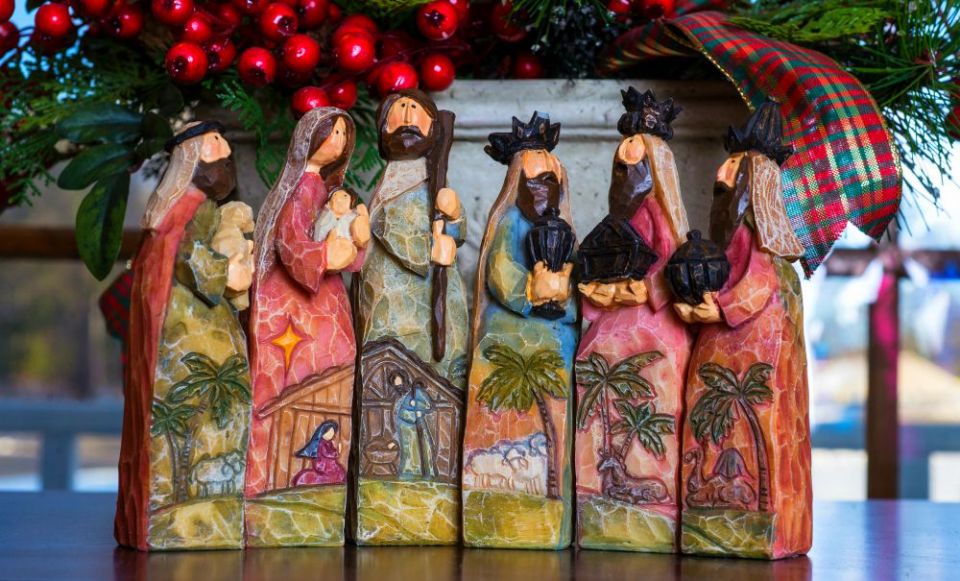 ---
How to write your Advent Calendar pages?
Overview: LifeSpring is about to produce her second Advent Calendar. The response to last year's calendar was very positive, and we've had calls to print another calendar for 2019. These instructions are based on what we learned from our first experience, and we ask that you please follow these instructions closely.
Purpose of the Calendar:
The calendar is meant to give LifeSpring families a means of concentrating on this period of waiting for a few minutes each day, prior to the coming of Christmas. Advent is optimistic and positive because it focuses on the coming of the Messiah and the hopefulness of that occasion. The texts of scripture that are selected point toward Jesus. Please do not ignore your assigned text.
Writing an Advent installment:
The Advent Calendar is meant to be devotional in nature. Please keep your article to 85-100 words in length. Base your article on the Biblical text assigned for the day/s you select. Remember that your article is to point in some way to Jesus and the way your life is impacted by waiting for his coming.
Choose two activities for your family to participate in, one for your family and one for adults that helps to illustrate the concept of your article. For example, if your text talks about helping the poor, then your activities could be about ways to engage with the poor in your community.
Timeline:
We have to turn this into Brightdart printing by November 18 (for a December 1 distribution). Please give your pages to Bruce in as timely a way as possible.
We have to create 25 pages for the calendar. If possible please choose two days on the scheduling template below. This means that we need 13 writers. We really want to have you contribute to this congregational project. It means a lot to everyone who will read it.
Sample Day:
Lounging in Luxury (Read Amos 6:1-8)
There's an ugliness to Advent that people do not want to face. It's the ugliness of a world without justice, mercy, and compassion. It's the world that Amos warned about, "What sorrow awaits you who lounge in Luxury in Jerusalem." If we're paying attention, Advent wakes us up to the vast need of the broken world around us. (58 words)
Activities:
Adults: Volunteer to ring the kettlebell for the Salvation Army at Christmas.
Child: Find out about the work that Bread for the World or Heifer Project does. Choose one of those agencies to make a donation to. Get your parents' help with this decision.
Text Assignments for Advent Calendar:
| | | | |
| --- | --- | --- | --- |
| Your Full Name | Date | Text | Theme |
| Dee L. | Dec 1, Sun. | Isa. 2:1-5 | Nations flow to the Lord's House |
| | Dec 2 | Luk 1:67-79 | Zechariah's song of praise for God's redemption thru Jesus |
| Elena R. | Dec 3 | Psalm 146 | What the Lord is doing, vss. 7-9. |
| Jeana C. | Dec 4 | Isa 1:16-17 | What God wants us to do. The spirit of Christmas. |
| Bev L. | Dec 5 | Mic 5:1-6 | A prophecy regarding Bethlehem. |
| | Dec 6 | Mic 4:1-5 | What God will do in the last days. |
| Bruce L. | Dec 7 | Psa 21:1-7 | A Psalm of petition for the well being of Israel |
| Bret F. | Dec 8, Sun. | Isa 11:1-10 | A shoot will grow out of the stump of Jesse. |
| Amanda B. | Dec 9 | Amos 6:1-8 | Why God was angry with Judah and Jerusalem |
| Jenn R. | Dec 10 | Mat 7:7-11 | God's generosity toward us. |
| Robyn L. | Dec 11 | Psa 126:1-6 | Tears of joy caused by God's gift. |
| Rich B. | Dec 12 | Micah 6:6-8 | Micah's description of what God wants from us. |
| Ericka C. | Dec 13 | Jer 3:14-16 | What happens when God blesses his people, |
| Bruce L | Dec 14 | Heb 13:10-14 | What Jesus did for us. |
| Jenn R. | Dec 15, Sun. | Isa 35:1-10 | The wilderness shall bloom. |
| Jeana C. | Dec 16 | Isa 40:1-5 | God will bring comfort to his people. |
| Rich B. | Dec 17 | Mic 7:18-20 | The forgiveness of God. |
| Jenell B. | Dec.18 | Phil 1:3-11 | What God prayed for his Christian friends. |
| Bev L. | Dec 19 | 2PE 1:3-4 | The gifts God has given us, and how to use them, |
| Robyn L. | Dec 20 | Zep 3:14-20 | Reasons for optimism. |
| Amanda B. | Dec 21 | Luke 4:43; 13:32-33 | Jesus sent to preach the good news. |
| Elena R. | Dec 22, Sun. | Psa 80:1-7 | Prayer for God's salvation. |
| Ericka C. | Dec 23 | Isaiah 9:2-6 | What the Messiah will do. |
| Bret F | Dec 24 | Luke 2:1-15 | The birth of Jesus. |
| Jenell B. | Dec 25 | 1 Jno 4:7-12 | God's love was shown in the coming of his Son to earth. |