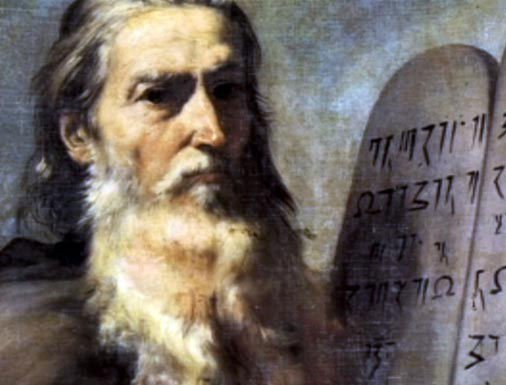 Daily Bible Readings:
Monday, July 15.  Read Isaiah 6:9-10.  1) When Isaiah accepted the commission to go for the Lord, what was he warned about?  2) Why do you think that God said, "Plug their ears and harden their hearts"?
Tuesday, July 16.  Read Matthew 13:10-13.  1) What did Jesus say about those who "listen" to him?  2) What happens to folks who don't listen?  3) Why do you think this happens?  I Jesus just being vindictive and mean?
Wednesday, July 17.  Read Mark 6:1-6.  1) What did Jesus say about prophets?  2) What is it about "hometowns" that makes it difficult for prophets?  3) What was the consequence of their behavior?
Thursday, July 18.  Read Zechariah 7:11-12.  1) What did Zechariah say about Israel's ancestors?  2) Why did they do it?  3) How do you put your fingers in your ears?
Friday, July 19.  Read Deuteronomy 31:19-22.  1) What did God tell Moses to write down?  2) What function did it serve in the life of Israel?  3) What do you think such a song's words for today would be?
Saturday, July 20.  Read Deuteronomy 30:9-14.  This is Sunday's sermon text.
Prayer for the Week:
Dear Father, we want to follow you into the Canaan of your will for us. To the Promised Land that offers to us hope and freedom unrivaled in any Calf that we may create for ourselves before which we bow. Help us to see, graphically, the gods we worship every day. May we depend on you and the Word you have given us. In Jesus' name I pray this. Amen.
Hymn of the Week:
Lord Jesus, I Long to be Perfectly Whole
by James Nicholson, 1872
Lord Jesus, I long to be perfectly whole;
I want Thee forever to ransom my soul.
Break down ev'ry idol, cast out ev'ry foe:
Now wash me, and I shall be whiter than snow.
Chorus:
Whiter than snow, yes whiter than snow;
Now wash me, and I shall be whiter than snow.
Lord Jesus for this I most humbly entreat;
I wait blessed Lord, at Thy crucified feet.
By faith, for my cleansing I see Thy blood flow:
Now wash me, and I shall be whiter than snow.
Devotional Article of the Week:
Choose This Day
Choose This Day
Who are you going to serve?
by Tim Archer
"Choose this day…" Joshua, the leader of God's people, was addressing his countrymen. They had conquered the land that God had promised to give them and were ready to settle in their new homes. Now Joshua calls on them to make a choice.
"Choose this day whom you will serve…" This was about loyalty. This was about allegiance. Joshua spoke to them about getting rid of the idols that their parents had served and dedicating themselves to the Lord. If that seemed unacceptable, they needed to choose who they would serve: the old idols or possibly the new idols they had found in the land where they were living.
To a man, Joshua's people cried out that they wanted to do the same, that they wanted to serve God. Surely that made Joshua happy, right? He had given such a persuasive talk that everyone wanted to join Joshua and his family in serving God. But Joshua wasn't satisfied:
But Joshua said to the people, "You are not able to serve the LORD, for he is a holy God. He is a jealous God; he will not forgive your transgressions or your sins. If you forsake the LORD and serve foreign gods, then he will turn and do you harm and consume you, after having done you good" (Joshua 24:19-20).
You can't do it, he tells them. God won't put up with your indecisive ways. God won't agree to be one god in your stable of gods, one more deity in the pantheon. God is holy. God is jealous. He won't tolerate unfaithfulness. If you decide to serve God, you have to serve God alone.
And the people replied, "No, but we will serve the LORD" (Joshua 24:21).
So I offer to you the same choice today. Choose who you will serve. Will it be money? Will it be passion? Will it be power? Will it be a company or a country or a political viewpoint? Will it be your spouse or your children? Will it be a habit or a vice? Will it be any of the myriad distractions that our society offers?
Or will you put God above everything else? Will you love him above all, loving your neighbor as yourself, but pledging your allegiance fully to God?
"Choose this day whom you will serve." If you choose to serve God, serve him with all your heart.