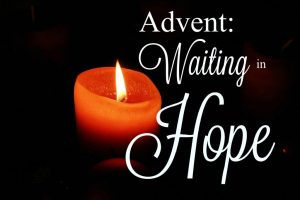 Text:  Isaiah 40:25-31
To whom then will you compare me,
or who is my equal? says the Holy One.
26 Lift up your eyes on high and see:
Who created these?
He who brings out their host and numbers them,
calling them all by name;
because he is great in strength,
mighty in power,
not one is missing.
27 Why do you say, O Jacob,
and speak, O Israel,
"My way is hidden from the Lord,
and my right is disregarded by my God"?
28 Have you not known? Have you not heard?
The Lord is the everlasting God,
the Creator of the ends of the earth.
He does not faint or grow weary;
his understanding is unsearchable.
29 He gives power to the faint,
and strengthens the powerless.
30 Even youths will faint and be weary,
and the young will fall exhausted;
31 but those who wait for the Lord shall renew their strength,
they shall mount up with wings like eagles,
they shall run and not be weary,
they shall walk and not faint.
Meditation:
Hezekiah was a really good king in Judah.  But when Babylon came knocking, Hezekiah opened his doors and showed them everything.  In Hezekiah's words, "The have seen all that is in my house; there is nothing in my storehouses that I did not show them."  In the text following, you can almost hear Isaiah saying, "What were you thinking?  They're our enemies."  Followed by Isaiah's warnings that this would lead to Babylon's invasion and their carrying off "all that is in your house, and that which your ancestors have stored up.  Nothing shall be left," he warned.
Isaiah 40 serves as a reassurance, a comfort, after Hezekiah and the people saw the full force of God's displeasure with them.  "Comfort, O comfort my people, says your God.  Speak tenderly to Jerusalem, and cry to her that she has paid her penalty….In the wilderness prepare the way of the Lord, make straight in the desert a highway for our God….Have you not known?  Have you not heard?  The Lord is the everlasting God…He does not faint or grow weary…those who wait for the Lord shall renew their strength…"
In other words God was giving Judah a glimpse into a better future.  A way in the wilderness in the same way that the wilderness was the highway by which Israel left captivity, led by God who is steadfast and loving.  It has always been true that those who wait on the Lord are privileged to see a hopeful and expectant future.  Because, "God gives power to the faint, and strengthens the powerless.
This is a good message for those who feel discouraged by the political situation in which now sit.  Rather than trusting in political deliverance like Hezekiah did, we can rely on the God who gives us wings like eagles.
Poetry:
Shepherd of tender youth,
by Clement of Alexandria, 200 AD
Shepherd of tender youth,
Guiding in love and truth
Through devious ways;
Christ, our triumphant king,
We come Your name to sing
And here our children bring
To join Your praise.
You are our holy Lord,
The all-subduing Word,
Healer of strife.
Yourself You did abase
That from sin's deep disgrace
You so might save our race
And give us life.
You are the great High Priest;
You have prepared the feast
Of holy love;
And in our mortal pain
None calls on You in vain;
Our pleas do not disdain—
Help from above.
Forever be our guide,
Our shepherd and our pride,
Our staff and song.
Jesus, O Christ of God,
By Your enduring Word,
Lead us where You have trod;
Make our faith strong.
So now, and till we die,
Sound we Your praises high
And joyful sing:
Infants, and all the throng
Who to Your church belong,
Unite to swell the song
To Christ, our king!
Prayer:
O Father in Heaven, how we resonate with ancient Judah, waiting in Babylon for whatever future they had.  Into that desperate situation You spoke words of encouragement to them.  "You will mount up with wings like eagles, running and not becoming weary."  Help us to put our faith in you and to believe that we too shall see this future to which Isaiah pointed and Judah received.  In Jesus' name we pray this.  Amen.
Activity:
Read how the early church responded to the terrible death of Stephen in Acts 7:54-8:8.  How do you think they derived the strength and courage to carry on?  What can we learn today that would be useful to face the turmoil of our world?