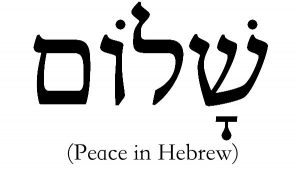 Text:  Isaiah 40:1-11
Comfort, O comfort my people,
says your God.
2 Speak tenderly to Jerusalem,
and cry to her
that she has served her term,
that her penalty is paid,
that she has received from the Lord's hand
double for all her sins.
3 A voice cries out:
"In the wilderness prepare the way of the Lord,
make straight in the desert a highway for our God.
4 Every valley shall be lifted up,
and every mountain and hill be made low;
the uneven ground shall become level,
and the rough places a plain.
5 Then the glory of the Lord shall be revealed,
and all people shall see it together,
for the mouth of the Lord has spoken."
6 A voice says, "Cry out!"
And I said, "What shall I cry?"
All people are grass,
their constancy is like the flower of the field.
7 The grass withers, the flower fades,
when the breath of the Lord blows upon it;
surely the people are grass.
8 The grass withers, the flower fades;
but the word of our God will stand forever.
9 Get you up to a high mountain,
O Zion, herald of good tidings;[a] lift up your voice with strength,
O Jerusalem, herald of good tidings,[b] lift it up, do not fear;
say to the cities of Judah,
"Here is your God!"
10 See, the Lord God comes with might,
and his arm rules for him;
his reward is with him,
and his recompense before him.
11 He will feed his flock like a shepherd;
he will gather the lambs in his arms,
and carry them in his bosom,
and gently lead the mother sheep.
Meditation:
Isaiah 40 is attributed to a writer called Deutero-Isaiah, or second Isaiah.  Isaiah 40 begins at a new period in Judah's history.  In the first 39 chapters, the first Isaiah wrote scathing words about the way that Judah had, living for their own desires and at the expense of their neighbors.  John Holbert says that the Isaiah of chapters 1-39 gave major prophetic assault to Judah for her treatment of the poor, the widow, the stranger, the foreigner, and the orphan.  This culminated in the attack on Judah and the taking away of the Judahhites to Babylon in captivity and exile.
One of the Psalmists wrote about this leading up to 587 B.C.  Deutero-Isaiah picked up the story of Judah from there and wrote about the "Comfort" that 'God was going to bring his people by building a highway in the desert that would lead them back to their homeland.  This same theme is picked up by as John the Baptist announces the coming of Messiah.
Isaiah 40 is written to discouraged, exiled people, in some ways so alike the situation/s found in our world today where hunger, war, climate crisis, pandemic, and other catastrophes rage.  How we long for a highway in the desert.
Poetry:
Comfort, comfort ye my people
Johann Olearius, 1671
Comfort, comfort ye my people,
speak ye peace, thus saith our God;
comfort those who sit in darkness,
mourning 'neath their sorrow's load.
Speak ye to Jerusalem
of the peace that waits for them;
tell her that her sins I cover,
and her warfare now is over.
Yea, her sins our God will pardon,
blotting out each dark misdeed;
all that well deserved his anger
he no more will see or heed.
She hath suffered many a day,
now her griefs have passed away;
God will change her pining sadness
into ever-springing gladness.
For the herald's voice is crying
in the desert far and near,
bidding all men to repentance,
since the kingdom now is here.
O that warning cry obey!
Now prepare for God a way;
let the valleys rise to meet him,
and the hills bow down to greet him.
Make ye straight what long was crooked,
make the rougher places plain;
let your hearts be true and humble,
as befits his holy reign.
For the glory of the Lord
now o'er earth is shed abroad;
and all flesh shall see the token
Prayer:
Lord God, our world is so broken.  We are far away from You in a land that you did not design.  How we long for you to come and lead us to the better place you have in store for us.  May we live our lives now in the way we anticipate life will be in the future:  caring for one another, for the stranger and orphan and poor.  Caring for each other as if we were your very hands and heart.  Lead us to this highway.  Take us to that better place.  We pray this in Jesus' name.  Amen.
Activity:
Do some research online and find a charity that you especially like and make a contribution to them.  Make a list of ways you think they are on the "highway in the desert" journeying in a way that God would endorse.  A few examples of this sort of charity include Oxfam, Bread for the World, Compassion, Heifer Project, and Habitat for Humanity.