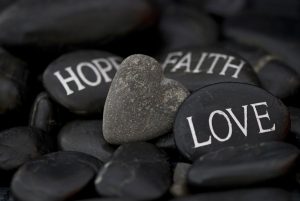 Text – Ephesians 2:1-10:
From Death to Life
2 You were dead through the trespasses and sins 2 in which you once lived, following the course of this world, following the ruler of the power of the air, the spirit that is now at work among those who are disobedient. 3 All of us once lived among them in the passions of our flesh, following the desires of flesh and senses, and we were by nature children of wrath, like everyone else.
4 But God, who is rich in mercy, out of the great love with which he loved us 5 even when we were dead through our trespasses, made us alive together with Christ—by grace you have been saved— 6 and raised us up with him and seated us with him in the heavenly places in Christ Jesus, 7 so that in the ages to come he might show the immeasurable riches of his grace in kindness toward us in Christ Jesus. 8 For by grace you have been saved through faith, and this is not your own doing; it is the gift of God— 9 not the result of works, so that no one may boast. 10 For we are what he has made us, created in Christ Jesus for good works, which God prepared beforehand to be our way of life.
Meditation:
In the letter to the church at Ephesus, Paul celebrates the life of the church. In chapter 2, he reminds these disciples of from where they had come in their spiritual progress: "dead in trespasses…following the course of the world….living in passions of our flesh….and children of wrath."
However, there is quite a contrast between where they were and where they are at the time of the writing. Now "alive with Christ…saved by grace….and raised up to sit with Christ…"
All this was made possible by the LOVE of God. Paul describes God as "rich in mercy…full of love with which God loved us…even when we were dead through sin." Ephesians 2:4.
Paul said that "in ages to come" God would show us his grace by showing us his kindness. Ephesians 2:7. It is for this grace in which we now live that we await its full completion.
Poetry:
Grace! Tis a Charming Sound
by Philip Doddridge, 1751
Grace tis a charming sound
Harmonious to the ear;
Heav'n with the echo shall resound
And all the earth shall hear.
Grace first inscribed my name
In God's eternal book,
And grace has brought me to the Lamb,
Who all my sorrows took.
Grace led my wand'ring feet
To tread the heav'nly road,
And grace supplies each hour
I meet While pressing on to God.
Grace taught my soul to pray
And made my eyes o'erflow;
His grace has kept me to this day
And will not let me go.
Grace all our work shall crown
Through everlasting days;
The heav'nly home God gives his own
Shall echo with our praise.
Prayer:
Dear God, your abundant and steadfast love has not given up on us in spite of how far we wandered away from you. You have followed and beckoned to us through all the twists and turns of time and life. In Advent we wait for the finish. For the time when we will dwell with you and in your love. It is for this and for Jesus' sacrifice that we now give thanks. In Jesus' name I pray this. Amen.
Activity:
The world uses the word Grace but does not realize its extent or its power. In this activity think of one or two people that need God's word of grace and plan a way to show this grace to them. Be sure to involve your family and friends in this activity.