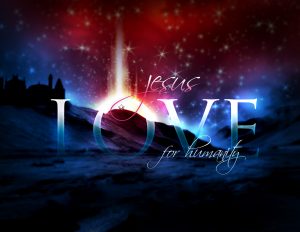 Text – Romans 8:31-39:
God's Love in Christ Jesus
31 What then are we to say about these things? If God is for us, who is against us? 32 He who did not withhold his own Son, but gave him up for all of us, will he not with him also give us everything else? 33 Who will bring any charge against God's elect? It is God who justifies. 34 Who is to condemn? It is Christ Jesus, who died, yes, who was raised, who is at the right hand of God, who indeed intercedes for us.[a] 35 Who will separate us from the love of Christ? Will hardship, or distress, or persecution, or famine, or nakedness, or peril, or sword? 36 As it is written,
"For your sake we are being killed all day long;
we are accounted as sheep to be slaughtered."
37 No, in all these things we are more than conquerors through him who loved us. 38 For I am convinced that neither death, nor life, nor angels, nor rulers, nor things present, nor things to come, nor powers, 39 nor height, nor depth, nor anything else in all creation, will be able to separate us from the love of God in Christ Jesus our Lord.
Meditation:
This section, or pericope, finishes up an argument that Paul has been making. People who are in Christ are not condemned. The sufferings of this age cannot be compared to the glories of that for which we wait. While we wait, we have been given the Spirit who accompanies us and translates our prayers to God.
Therefore, there is no reason to think that God has abandoned us and that we are alone. If God has done all these things for us, who can doubt his infinite strength against any foe: hardship, distress, persecution, famine, nakedness, peril, or the sword?
In Advent we wait for the final chapter to be written. We wait for the end of suffering and the meaninglessness of this world. We wait in the security of our God's love.
Poetry:
O Love that Wilt Not Let Me Go
by George Matheson, 1882
O Love that wilt not let me go,
I rest my weary soul in thee;
I give thee back the life I owe,
That in thine ocean depths its flow
May richer, fuller be.
O Light that follow'st all my way,
I yield my flick'ring torch to thee;
My heart restores its borrowed ray,
That in thy sunshine's blaze its day
May brighter, fairer be.
O Joy that seekest me through pain,
I cannot close my heart to thee;
I trace the rainbow through the rain,
And feel the promise is not vain
That morn shall tearless be.
O Cross that liftest up my head,
I dare not ask to fly from thee;
I lay in dust life's glory dead,
And from the ground there blossoms red,
Life that shall endless be.
Prayer:
Dear Father in Heaven. There are times when we feel alone in this world. When the things happening around us feel so dangerous and rude that we feel unprotected and vulnerable. But we know that there is nothing that compares to you in strength, wisdom, power, and love. Indeed, if we feel outnumbered by the evil in the world, we know that you stand beside us in love. And we can call ourselves conquerors through your work. For this we give thanks. And we await the day when there will no longer be any threat to us. In Jesus' name we pray this. Amen.
Activity:
Make a list of all the things that frighten you. What about knowing and loving God keeps you from giving up in doubt.