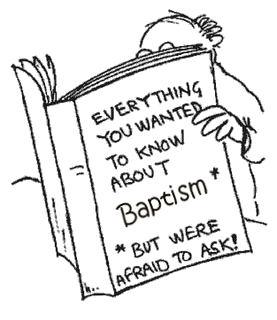 ---

LifeSpringers have been inquiring recently about the possibility of baptism, studying the meaning of the Lord's Supper, rededication, and other questions.
The curiosity is wonderful, and we want to make sure that opportunities are offered to scratch this curiosity itch. And I think that providing a short-term "class" on such subjects would be the best way to do this.
So I would like to know what times would be best for offering such a class. I think, perhaps, that every topic requested would be answered in one hour. Times that I think might work the best include Saturday morning, Sunday afternoon, or early Sunday before worship starts (at the Playhouse).
As of 3/25 we have one class on the subject of Wisdom forming. Time and location will be announced shortly.
Contact Bruce if you have interest in one of these one-shot classes.