Glennon Doyle's quote that her tendency is toward what she calls dramatic thinking when things become stressful or difficult is commonplace. Dramatic thinking might be defined as seeking to personally restore order and control to life when it seems out of control.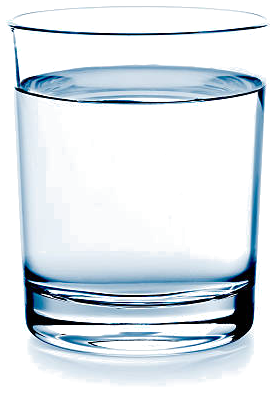 We think we can restore order by making dramatic changes in our lives like getting pregnant, moving to another location, changing jobs, adding new activities to our schedules, and a host of other strategies. This is not to say that there is never a time when a move or change is appropriate. On the other hand. sometimes the best strategy is "drinking a glass of water," to use Glennon Doyle's quote.
Drinking a glass of water is a metaphor. It stands for breathing, slowing down, turning loose, and, most-of-all, trusting God. But too often God is one of the things that gets jettisoned in the effort to gain control. We're afraid of walking down the path to which God calls all his people.
Slowing down seems like losing. Turning loose seems like loss. In a can-do, self-willed, selfish culture like ours, we don't like to have less or do less. We'll go crazy having more, but never consider that less may be the more we're looking for.
Following God is a risk that doesn't go away until you test His promises. Drink a glass of water.