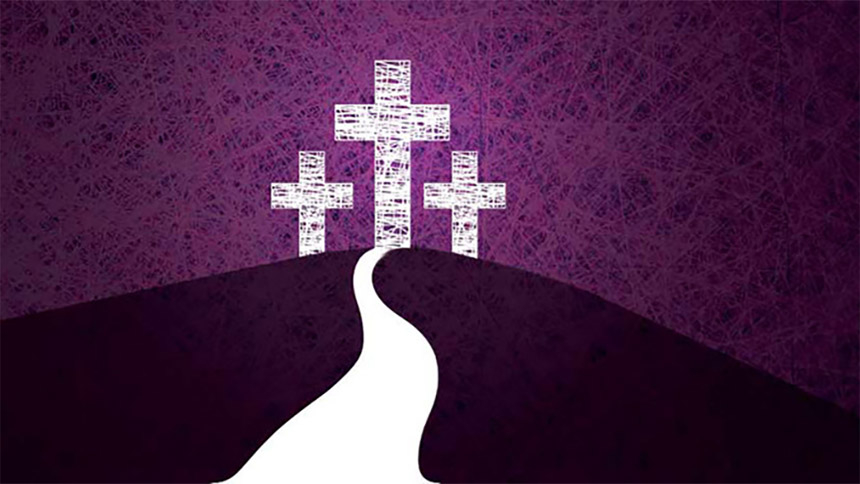 ---
Give up idolatry and learn to worship.
During the Old Testament period of time, people actually carved idols out of wood and stone to which they would pray and devote their worship. In Israel, these gods dotted the countryside in the form of Baal statutes or sacred poles to Ashtoreth. These idols were much more honest, in the sense that people who worshiped them acknowledged that was what they were doing.
Today, our gods are more subtle, and we would certainly never admit that worship is what we are doing in our relationship to them: work, family, technology, sex, sports, etc. We know they are gods when we see that Yahweh takes a backseat to them. When decisions are made in favor and preference to these lesser gods, we know we have to make some changes in our lives or admit that we prefer them to Yahweh.
This is a painful awareness, but an awareness we must have. Who is the god of our lives – Yahweh or the world?
Listen, O Israel! The Lord our God, the Lord alone. And you must love the Lord your God with all your ear, all your soul, and all your strength'/ Deuteronomy 6:4.

"I am the Lord your God, who rescued you from the land of Egypt, the place of your slavery. You must not have any other god but me. You must not make for yourself an idol of any kind or an image of anything the heavens or on the earth or in the sea." Exodus 20:1-3.

"I have been the Lord your God ever since I brought you out of Egypt.  You must acknowledge no God but me, for there is no other savior."  Hosea 13:4

"Jesus replied, 'You must love the Lord your God with all your heart, all your soul, and all your mind.'  This is the first and greatest commandment.'  A second is equally important: 'Love your neighbor as yourself.' The entire law and all the demands of the prophets are based on these two commandments."  Matthew 22:37-40.

"If you want to be my disciple, you must hate everything else by comparison—your father and mother, wife and children, brothers, and sisters—yes, even your own life.  Otherwise, you cannot be my disciple."  Luke 14:26.

"No one can serve two masters.  For you will hate one and love the other; you will be devoted to one and despise the other.  You cannot serve both God and money."  Luke 16:13.
Question: What is the thing or person that most easily slips into first place in your heart? Why do you think that happens?
Activity: Make a list of things that you will always have to change for God to occupy the first place in your life. Ask God to give you the wisdom and strength to give Him that place.
Prayer:  Great and Only God, we know we are prone to idolatry.  Though we tend to deny it.  We worship everything from money to our technology to certain people, even family members.  So we ask you to help us to put all the little elements of our lives in proper perspective.  Help us to see that you and you alone should occupy the throne of our hearts.  In Jesus' name.  Amen.