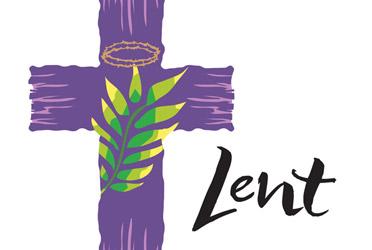 ---
Give up impurity and learn to be holy
That we now live in a "post-truth" era becomes more apparent everyday as we hear "your truth, my truth" and we watch public figures, including our president, manufacture lies after which nobody cares. This has had a terrible effect of the moral/ethical values of our world, often hearing people say that you can do whatever you want to do provided it doesn't hurt anyone else.
The Bible paints quite a different picture – one in which a righteous God sets a high, true standard for his people by which he expects them to live.
We get the first glimpse of it in the Ten Commandments. The godly standard is even clearer in the Fruit of the Spirit/Works of the Flesh dichotomy which Paul draws in Galatians 5. Peter told the exiles living in ancient Turkey that they should not "slip back into your old ways of living," 1 Peter 1:14.
It is clear that God expects his people to live up to a higher standard of conduct.
"You say, 'I am allowed to do anything' –but not everything is good for you.  And even though 'I am allowed to do anything,' I must not become a slave to anything.  You say, 'Food was made for the stomach, and the stomach for food.'  (This is true, though someday God will do away with both of them.)  But you can't say that our bodies were made for sexual immorality.  They were made for the Lord, and the Lord cares about our bodies.  And God will raise us from the dead by his power, just as he raised our Lord from the dead."  1 Corinthians 6:12-14.

"If you are wise and understand God's ways, prove it by living an honorable life, doing good works with the humility that comes from wisdom.  But if you are bitterly jealous and there is selfish ambition in your heart don't cover up the truth with boasting and lying.  For jealousy and selfishness are not God's kind of wisdom.  Such things are earthly, unspiritual, and demonic.  For wherever there is jealousy and selfish ambition, there you will find disorder and evil of every kind."  James 3:13-16.

"And now, dear brothers and sisters, on final thing.  Fix your thoughts on what is true, and honorable, and right, and pure, and lovely, and admirable.  Think about things that are excellent and worthy of praise.  Keep putting into practice all you learned and received from me—everything you heard from me and saw me doing.  Then the God of peace will be with you."  Philippians 4:8-9.

"Because we have these promises, dear friends, let us cleanse ourselves from everything that can defile our body or spirit, and let us work toward complete holiness because we fear God."  2 Corinthians 7:1.

"So think clearly and exercise self-control….you must live as God's obedient children.  Don't slip back into your old ways of living to satisfy your own desires…. you must be holy in everything you do, just as God who chose you is holy.  For the Scriptures say, 'You must be holy because I am holy.'"  1 Peter 1:13-16.
Question: What do you find to be the most difficult are of your life to bring under control?
Activity: Make a list of biblical passages that speak about holiness. How is holiness defined in those passages.
Prayer:  Dear Father, you specifically instructed us to imitate you in your holiness.  We know we can never do that perfectly in this life, but we do ask that you help us to listen to you rather than to the voices of our time that basically say, "live the way you want to live."  May our lives reflect the values you established for us.  In Jesus' name I pray this.  Amen.