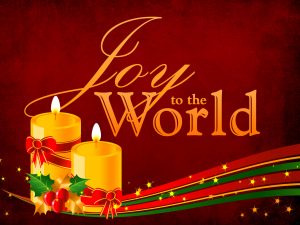 Text – 2 Samuel 7:1-11, 16
God's Covenant with David
7 Now when the king was settled in his house, and the Lord had given him rest from all his enemies around him, 2 the king said to the prophet Nathan, "See now, I am living in a house of cedar, but the ark of God stays in a tent." 3 Nathan said to the king, "Go, do all that you have in mind; for the Lord is with you."
4 But that same night the word of the Lord came to Nathan: 5 Go and tell my servant David: Thus says the Lord: Are you the one to build me a house to live in? 6 I have not lived in a house since the day I brought up the people of Israel from Egypt to this day, but I have been moving about in a tent and a tabernacle. 7 Wherever I have moved about among all the people of Israel, did I ever speak a word with any of the tribal leaders of Israel, whom I commanded to shepherd my people Israel, saying, "Why have you not built me a house of cedar?"
8 Now therefore thus you shall say to my servant David: Thus, says the Lord of hosts: I took you from the pasture, from following the sheep to be prince over my people Israel; 9 and I have been with you wherever you went, and have cut off all your enemies from before you; and I will make for you a great name, like the name of the great ones of the earth. 10 And I will appoint a place for my people Israel and will plant them, so that they may live in their own place, and be disturbed no more; and evildoers shall afflict them no more, as formerly, 11 from the time that I appointed judges over my people Israel; and I will give you rest from all your enemies. Moreover, the Lord declares to you that the Lord will make you a house.
16 Your house and your kingdom shall be made sure forever before me; your throne shall be established forever.
Meditation:
This text follows a story in chapter 1 Samuel 4,5 about how the Philistines, mortal enemies of the Israelites, captured the Ark (a chest containing artifacts of Israel) in a battle and then returned it after seven months (1 Samuel 6:1).
Eventually the Ark made its way to Jerusalem through David's initiative, and David's next move was to seek to build a Temple for God. However, through the prophet Nathan, God told David that he would not be the one to build such a Temple, but that it would come through David's son a person to build the Temple.
And then this in 2 Samuel 7:16, "Your house and your kingdom shall be made sure forever before me; your throne shall be established forever." Within this promise from God was both the promise about the Temple but also a promise about the future of God's presence forever.
This is an Advent hope and also a source of Joy. A thing as simple as the Ark, a chest with artifacts, created great dancing and celebration. How much more is the promise of God's eternal presence with his people?
Poetry:
Lord of All Being, Throned Afar
By Oliver Wendell Holmes
Lord of all being, throned afar,
thy glory flames from sun and star;
centre and soul of every sphere,
yet to each loving heart how near!
Sun of our life, thy quickening ray
sheds on our path the glow of day;
Star of our hope, thy softened light
cheers the long watches of the night.
Our midnight is thy smile withdrawn,
our noontide is thy gracious dawn,
our rainbow arch thy mercy's sign;
all, save the clouds of sin, are thine.
Lord of all life, below, above,
whose light is truth, whose warmth is love,
before thy ever-blazing throne
we ask no lustre of our own.
Grant us thy truth to make us free,
and kindling hearts that burn for thee,
till all thy living altars claim
one holy light, one heavenly flame.
Prayer:
Lord in Heaven, we give praise to you because of your power and love. You are greater than any other god that we might worship, and you love us as only a perfect God could. We are thankful for your presence in our lives. Thankful also that now your Temple is human lives turned toward you. Thank you for the eternal Temple that we look forward to taking residence among us. In Jesus' name I pray this. Amen.
Activity:
Using a concordance, look up references to Temple in the New Testament. What do you learn about its significance today? Jot down the locations of its use as a reminder to what your calling is today?