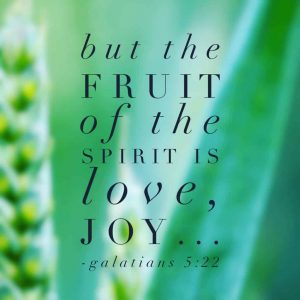 Text – Hebrews 10:32-38:
32 But recall those earlier days when, after you had been enlightened, you endured a hard struggle with sufferings, 33 sometimes being publicly exposed to abuse and persecution, and sometimes being partners with those so treated. 34 For you had compassion for those who were in prison, and you cheerfully accepted the plundering of your possessions, knowing that you yourselves possessed something better and more lasting. 35 Do not, therefore, abandon that confidence of yours; it brings a great reward. 36 For you need endurance, so that when you have done the will of God, you may receive what was promised. 37 For yet
"in a very little while,
the one who is coming will come and will not delay;
38 but my righteous one will live by faith.
My soul takes no pleasure in anyone who shrinks back."
Meditation:
The person who wrote the biblical book of Hebrews was writing to people who were discouraged and giving up.  Though a different audience, it sounds like the voices of Americans today who are giving up when it comes to Covid, the economy, and advocating for the poor and ill, along with a host of others.
The message of Hebrews to people who are waiting, is this.  "Don't give up."  The writer cites as his best example of people who did not give up, those who he calls "the great cloud of witnesses."  These are people who have already passed through the suffering and turmoil of this life, and they did so without throwing in the towel.
He also reminds his readers that they, too, had been cheerful in very difficult times.  Hebrews 10:34. Giving up does not allow us to cross the finish line.  In the case of Covid, giving up lets the disease win.  In the case of suffering people, giving up leaves them alone in their suffering.
Waiting is hard work, but that is what we do at Advent.  Wait.  With with perseverance, faith, trust, and endurance.  Don't give up.
Poetry:
O God of Bethel
by Philip Doddridge, 1736
O God of Bethel, by whose hand
thy people still are fed,
who through this weary pilgrimage
hast all our fathers led;
Our vows, our prayers, we now present
before thy throne of grace;
God of our fathers, be the God
of their succeeding race.
Through each perplexing path of life
our wandering footsteps guide;
give us each day our daily bread,
and raiment fit provide.
O spread thy covering wings around
till all our wanderings cease,
and at our Father's loved abode
our souls arrive in peace.
Prayer:
Father in Heaven, we are encouraged and inspired by the Christians in the ancient church who often endured great struggle, being mistreated, lives plundered, and suffering other great losses.  Yet, the Hebrews writer says they were cheerful.  May we in the midst of the turmoil of this day be still cheerful, ready to walk with you wherever you may take us.  And make us cheerful as well as we wait for your Coming.  In Jesus' name I pray this.  Amen.
Activity:
Do a little research and find an organization that sends encouragement to people who are imprisoned around the world because of their faith or ideology.  Find a way to be involved in helping them to find some cheer in their world of darkness and suffering.