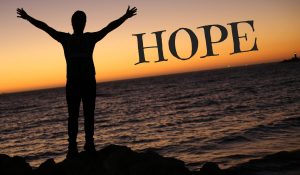 Daily Bible Readings:
Monday, January 4. Read Hebrews 4:14-16. 1) What role does Jesus play according to the Hebrews writer? 2) Why is he uniquely qualified to do this? 3) What does the text say about Jesus' temptation?
Tuesday, January 5. Read Isaiah 40:3-5. 1) What is the "voice" crying out in this text? 2) Who is the "voice" referring to? 3) And what time is referred to?
Wednesday, January 6. Read Romans 6:1-11. 1) What does Paul say that baptism symbolizes? 2) How is this baptism different than the baptism of Jesus? 3) What is the result of baptism, according to Paul?
Thursday, January 7. Read Exodus 16:9-12. 1) What did Moses instruct the "whole congregation" to do? 2) Where are they at this time? 3) What do they see?
Friday, January 8. Read Mark 10:35-40. 1) What did James and John want from Jesus? 2) What did Jesus say to them about baptism? 3) In what sense was he using the word?
Saturday, January 9. Read Mark 1:4-11. This is Sunday's sermon text.
Prayer for the Week:
Dear Father, we give thanks to you for the good news you've delivered to us, first by John and then by Jesus. One just an announcement but the other lived out and modeled by your only Son and our brother. In this new year, please help us to be reminded of how we should live in the manner of Jesus. Through whom we pray this. Amen.
Hymn of the Week:
Jesus, I my cross have taken
by Henry Francis Lyte, 1825
Jesus, I my cross have taken,
all to leave and follow thee;
destitute, despised, forsaken,
thou from hence my all shalt be.
Perish ev'ry fond ambition,
all I've sought or hoped or known;
yet how rich is my condition,
God and heav'n are still my own.
Let the world despise and leave me,
they have left my Savior too;
human hearts and looks deceive me;
thou art not, like man, untrue;
and, while thou shalt smile upon me,
God of wisdom, love, and might,
foes may hate and friends may shun me;
show thy face, and all is bright.
Man may trouble and distress me,
'twill but drive me to thy breast;
life with trials hard may press me,
heav'n will bring me sweeter rest.
O 'tis not in grief to harm me
while thy love is left to me;
O 'twere not in joy to charm me,
were that joy unmixed with thee.
Take, my soul, thy full salvation,
rise o'er sin and fear and care;
joy to find in ev'ry station
something still to do or bear;
think what Spirit dwells within thee,
what a Father's smile is thine,
what a Savior died to win thee:
child of heav'n, shouldst thou repine?
Hasten on from grace to glory,
armed by faith and winged by prayer;
heav'n's eternal day's before thee,
God's own hand shall guide thee there.
Soon shall close thy earthly mission,
swift shall pass thy pilgrim days;
hope soon change to glad fruition,
faith to sight, and prayer to praise.
Devotional Article for the Week:
Prayers for a New Year with New Hope
by Phil Ware
Fresh starts and new beginnings are important to us. We try to make a good first impression. When we begin a new job, initiate a new project, or kick-off a new school year, we want to get off to a good start. The most successful coaches in football and basketball emphasize to their team how important a good start is at the beginning of each half. When the New Year dawns, we want to make those first few days count to establish momentum going into the year. We want the start of something new to be the start of something good!
Jesus' ministry had a clear beginning. He came to the Jordan River where his cousin, John the Baptizer, was baptizing people. These people came to John to be baptized, pledging to change their lives and preparing themselves for God's new future for his people. Notice how the gospel of Luke describes how Jesus began his ministry:
When all the people were being baptized, Jesus was baptized too. And as he was praying, heaven was opened and the Holy Spirit descended on him in bodily form like a dove. And a voice came from heaven: "You are my Son, whom I love; with you I am well pleased"(Luke 3:21-22).
Think about the power of these words that the Father shared with Jesus at this critical juncture of his life. The Father made sure the Son knew three things as he began his ministry and before he went into a time of concentrated attack from the evil one (Luke 4:1-14):
I claim you as my son!
I love you dearly.
I am delighted by what you do and who you are!
Wouldn't it be precious to us to know that's how God feels about us? Think about the impact of knowing that:
The almighty God claims us as his child.
We are deeply known and loved by the Creator of the universe.
Our Father in heaven takes delight in what we do to please him.
Jesus' baptism is told in all four gospels. I'm convinced that one of the reasons is because that God wants us to know how he felt about us when we were baptized! The Father gave us a fresh start:
Therefore, if anyone is in Christ, the new creation has come: The old has gone, the new is here!(2 Corinthians 5:17)
Because of the work of Jesus, the Father now views us as his precious children who are "holy in his sight, without blemish and free from accusation" (Colossians 1:22).The Holy Spirit has given us new birth in God's family (John 3:3-7; Titus 3:3-7) as he cleansed us, made us holy, and came to live inside us (Acts 2:38-39; 1 Corinthians 6:9-11; 1 Corinthians 6:18-20).
So today, I want you to join me in remembering when we were baptized into Christ. We shared in Jesus' death, burial, and resurrection as we were baptized into Christ (Romans 6:3-7). By faith, we trusted in what Jesus did for us to save us; and God adopted us into his family (Galatians 3:26-29; Ephesians 1:3-6). We received a fresh start from God as we were given new birth (John 3:3-7; Titus 3:3-7).
As we reflect on the day of our baptism, let's use it as our life landmark. Let's use it as the point we know with certainty that God claimed us as his child, loved us dearly, and was pleased with us. Then, when times get tough, we can go back and reclaim all that was true at that moment. Even when life feels old, tired, and diluted of passion, we can reclaim the freshness of our birth into God's family. We can rekindle that early passion. We can know we are God's beloved child who brings him great delight!
When our walk with God is good, we can celebrate our baptism as our birthday into God's forever family and rejoice in the salvation God has given us (1 Peter 1:3-9).
When Satan is trying to make us feel less than worthy of God's grace, we can go back and remind ourselves who we are and whose we are (Luke 4:1-14).
When we realize that we have wandered away from the Father, we can turn our hearts back to the Father and know that he still loves us and is waiting for our return (Luke 15:11-31).
Jesus' ministry changed the world. He began that ministry by being baptized by John (Mark 1:1-11). He concluded his earthly ministry by telling his disciples to go and help all people begin a new life by being baptized (Matthew 28:18-20). These twin events remind us of the special place baptism plays in the lives of his disciples.
If you have never experienced this new beginning, I'd love to hear from you and we can visit on how you can experience this new beginning with Jesus! (Email me: phil@heartlight.org if you would like to visit about how you can make your fresh start.)
For those of us who have experienced this exciting moment of new beginning, let's rejoice! We are God's beloved child. We are deeply loved. The Father takes delight in us. So let's share this joy with others (Matthew 28:18-20). Also, every time we see someone immersed into Jesus, let's remind them how our Father feels about them:
You are God's child!
Your Father in heaven loves you deeply and personally!
What you have done has filled the Almighty with great joy!