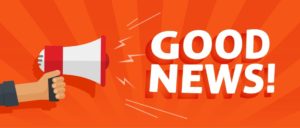 Daily Bible Readings:
Monday, July 5. Read Daniel 7:13-14. 1) Who do you think the one was that "came with the clouds of heaven?" 2) What power did he hold? 3) How far did his dominion extend?
Tuesday, July 6. Read Luke 24:44-49. 1) What did Jesus say about his words and Moses? 2) What did he want his disciples to understand? 3) Where did he want his word to go?
Wednesday, July 7. Read Acts 1:6-11. 1) What did Jesus tell his disciples with respect to their question about the kingdom? 2) Where did Jesus say they would go with his message?
Thursday, July 8. Read Ephesians 1:20-23. 1) What did Paul say God did in/for Christ? 2) Where does Christ's power extend?
Friday, July 9. Read Matthew 6:7-15. 1) What did Jesus teach his disciples to pray with respect to the Kingdom? 2) What do you think the implications are for us today?
Saturday, July 10. Read Matthew 24:9-14. This is Sunday's sermon text. What was God's intention for the kingdom?
Prayer for the Week:
Father of the Cross and Resurrection. Lover of Cornelius and the Eunuch. Blessing of those who were emigres in strange lands. We love the way that your kingdom has spread throughout the world. In Antioch and Corinth and Rome. We pray now that you will bless LifeSpring as we join you in the kingdom work which you declared to your disciples and which we see in the Westwrd expansion in Acts. Direct us. Guide us. Empower us. In Jesus' name we pray this. Amen.
Hymn of the Week:
I Love to Tell the Story
by Catherine Hankey
I love to tell the story of unseen things above:
of Jesus and his glory, of Jesus and his love.
I love to tell the story, because I know 'tis true.
It satisfies my longings as nothing else could do.
Refrain:
I love to tell the story,
'twill be my theme in glory,
to tell the old, old story
of Jesus and his love.
I love to tell the story. 'Tis pleasant to repeat
what seems, each time I tell it, more wonderfully sweet.
I love to tell the story, for some have never heard
the message of salvation from God's own holy word. [Refrain]
I love to tell the story, for those who know it best
seem hungering and thirsting to hear it, like the rest.
And when, in scenes of glory, I sing the new, new song,
'twill be the old, old story that I have loved so long. [Refrain]
Devotional Article of the Week:
Good News Gospel
Good news is not just something you get to hear, but something you get to do.
by Steve Ridgell
Good news: kids under twelve eat free. When I see offers like that, it really doesn't excite me. I think it is more like interesting news. My children are grown, so unless the offer is about old folks eating free, I do not get too excited. Good news is something that I can participate in; interesting news is what other people participate in. The Bible talks about good news. If you believe it, it is the best news ever. If not, it is something interesting to talk about. That good news is gospel.
Christians like that word. It is also a word used in our culture to mean something that is absolutely real and true. But in the Bible it is used to mean good news. Preaching the gospel is preaching good news. Gospel truth is good news truth. Believing the gospel is believing good news. The apostle Paul wrote in the Bible that the good news is what he preached and what is most important. Good news is what saves us. So what is this "good news"?
Paul explains that the good news is that Jesus died for our sins, was buried, and was raised on the third day. Jesus died to pay for my sins, my offenses against God. All the things I did that I should not have done. All the things I should have done and did not. The things that keep me from a holy God have been paid for by God's own son. Not only that, but he came back to life. Jesus, God's son, paid for my sins by his death on the cross and God brought him to life again. That is good news. That is great news.
This good news is not just something for me to intellectually acknowledge, but something I get to participate in. In another one of the books in the Bible, Paul reminds us that our baptism was sharing in the death and burial of Jesus. And just as he was raised from the dead, we are raised to a new life. Because we shared in his death, we will share in his resurrection. I can live with a holy God forever. I am living good news. I was crucified with Christ and the old me died. Now I live for Jesus and someday I will be raised from the dead to live in God's presence forever.
Living good news. That is what we Christians are. If you want good news in your life, if you want to be living good news … I can help you. I can connect you with friends who will assist you in sharing in the death and resurrection of Jesus. Together. Forever.
Good news has to make a difference in my life. Otherwise, it is just interesting news.